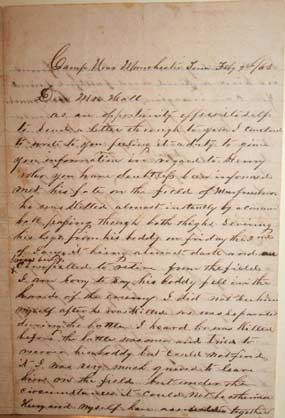 Stones River National Battlefield maintains files on every regiment that fought in the Battle of Stones River and those that served in Murfreesboro and Rutherford County during the war. Many of these files contain detailed information about individual soldiers including their letters and diaries.
Stones River National Battlefield is making these files available for research purposes only. Authors are responsible for proper citations and resolution of any copyright issues prior to publication.
Use this link to search the burial list.

Cemetery Burial List Read More

Web Catalog

Browse the entire museum collection of Stones River National Battlefield and other parks.