The Drums of War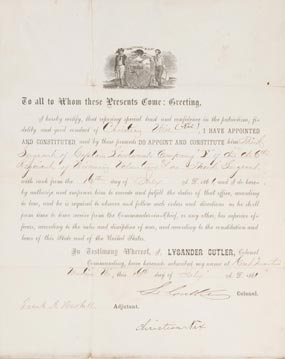 Shortly after his marriage, Christian joined the Sixth Regiment of Wisconsin Volunteers as a Third Sergeant. His Certificate of Commission from July 16, 1861 describes his terms and states that he is to serve for three years. He left his new wife to fight for his adopted country.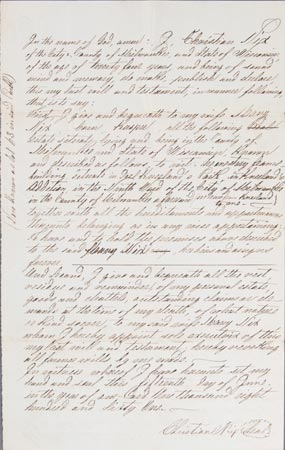 Christian made up his Last Will and Testament on June 15, 1861. He leaves his estate interests, including his "one story frame building" in the Ninth Ward of the city of Milwaukee, to his wife.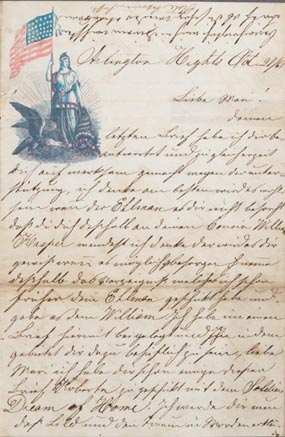 As many Civil War soldiers did, Christian kept connections with his home and family by writing letters. He wrote to his wife on October 21, 1861 from the Sixth Wisconsin's camp in West Virginia. The letter is written in his native German.