Buried on His Property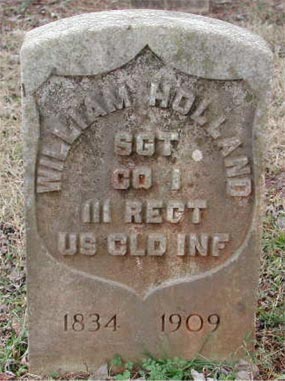 William Holland was born as another man's property. After a lifetime of hard work and service to his country, William was buried on his own property. Continuing his family tradition, Holland's grandson William Harlan served in World War I and was buried next to his grandfather in 1979. This land was owned by their family until 2001, when it was sold to the Park Service.
William Holland's story of transition from slave to soldier to property owner and citizen represents the stories of four million slaves who gained their freedom as a result of the terrible sacrifices exacted by the Civil War. Together, these two men's graves show the sacrifice made by African-Americans to support and defend our country.