Fees & Reservations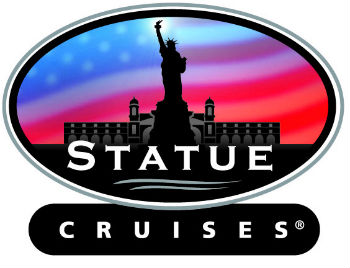 TICKETS & RESERVATIONS
Ferry transportation to Liberty Island is provided by Statue Cruises. All other vessels are prohibited from docking.
All visits to the Statue of Liberty require a ferry ticket. The National Park Service recommends purchasing tickets prior to the day of your visit using the options below.
Children
Under 4
Children
4-12 Years
Adults
13+
Senior
62+
FERRY FEE:
$0
$9
$18
$14
CROWN ACCESS: *
Restricted
+ $3
+ $3
+ $3
PEDESTAL ACCESS: **
+ $0
+ $0
+ $0
+ $0
AUDIO TOURS:
Included
Included
Included
Included
RANGER TOURS:
Included
Included
Included
Included
*
Crown fee is in addition to the ferry fee. Reservations are required. Pedestal access is included.
**
There is no extra fee for pedestal access. Reservations are recommended.
Crown and pedestal access reservations are subject to availability.

NATIONAL PARK PASS PROGRAM
National Park Passes and Federal Recreation Lands Passes apply only to entrance fees. Passes do not apply to transportation to this site. The Statue of Liberty National Monument does not charge an entrance fee.


Did You Know?

The only way to get to Liberty Island is by using the Statue of Liberty - Ellis Island Ferry system. Private vessels are not allowed to dock at Liberty and Ellis Islands.