Tobyhanna, Gouldsboro and Cresco PA Excursions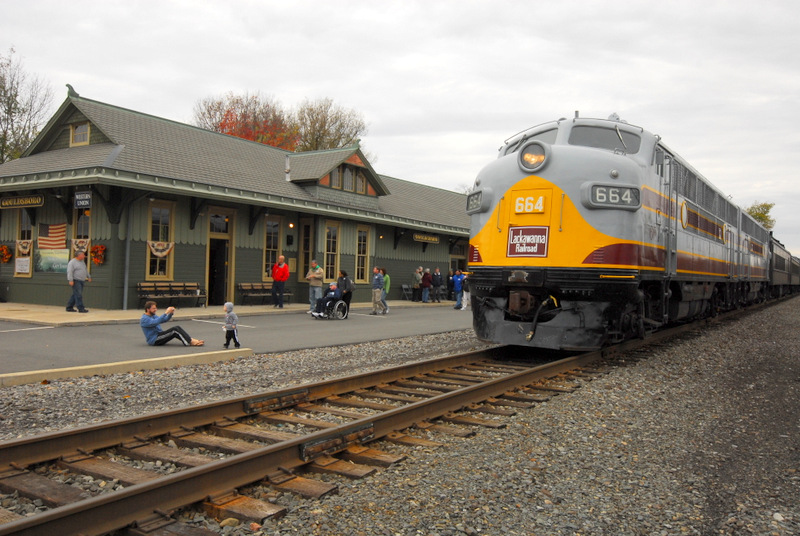 Steamtown NHS will offer a "Fall Foliage" excursion to Tobyhanna, Pennsylvania on October 12. This 50-mile roundtrip train ride follows Roaring Brook onto the Pocono Plateau, through a tunnel, across numerous bridges, past ponds and lakes, and through the historic and scenic Pennsylvania countryside. At Tobyhanna, an optional walking tour to a working ice house is tentatively planned. Light refreshments will be available for purchase.
The trip is scheduled to operate with a historic diesel locomotive.

Departs Steamtown at 11:30 am and returns at approximately 3:30 pm. For reservations, phone 570-340-5204, 9 am - 4 pm daily, beginning October 1.


Did You Know?

Mexican President General Antonia Lopez de Santa Anna owned stock in the Lackawanna Railroad, chartered in 1854 with plans to operate between Jessup and Nay Aug, PA. Part of the route became a branch line of the Delaware, Lackawanna & Western Railroad. Learn more about railroads at Steamtown NHS. More...