Important Message

It is with great sadness that we report the passing of our friend and colleague, Harold H. "Kip" Hagen Jr., 62, superintendent of Steamtown National Historic Site on Saturday, December 14. More »
Moscow, PA Excursions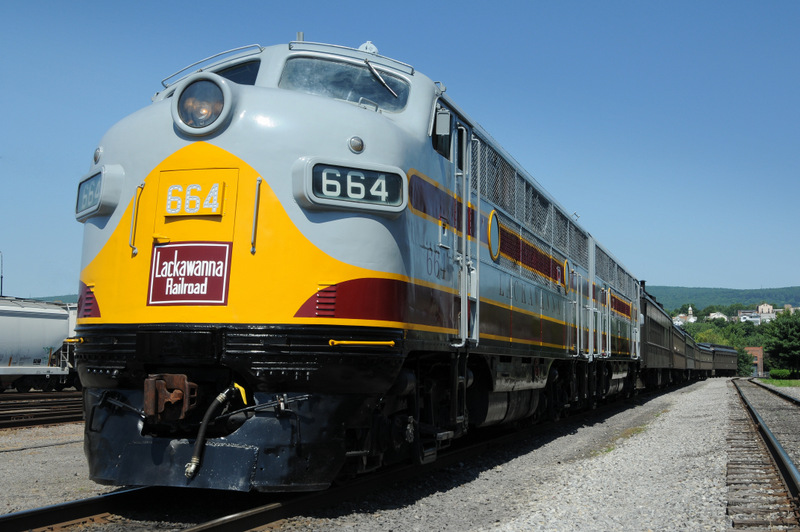 Steamtown NHS offers seasonal excursions to Moscow, Pennsylvania, a small town on the western edge of the Pocono Plateau. This 26-mile round trip take about 2 hours, including a 30-40 minute layover at Moscow Station. It follows Roaring Brook through the Nay Aug tunnel into the Pocono Mountains, across numerous bridges and through the historic and scenic Pennsylvania countryside. Tour the restored Freight or Station Depots during your layover. Light refreshments are available for purchase, through the Lackawanna & Wyoming Valley Railway Historical Society, at the passenger station. Sales proceeds help benefit the Boston & Maine #3713 restoration efforts. Basic restroom facilities are located in the Freight Depot.

Moscow excursions depart at 12:30 pm and return at approximately 2:30 pm.



Did You Know?

When boiled, a cup of water creates about 1,600 cups of steam! When the resulting steam is contained in a vessel such as a steam locomotive boiler, it can create up to 300 pounds per square inch of pressure. Learn more about steam locomotives at Steamtown National Historic Site! More...