Temporary Exhibits at Steamtown NHS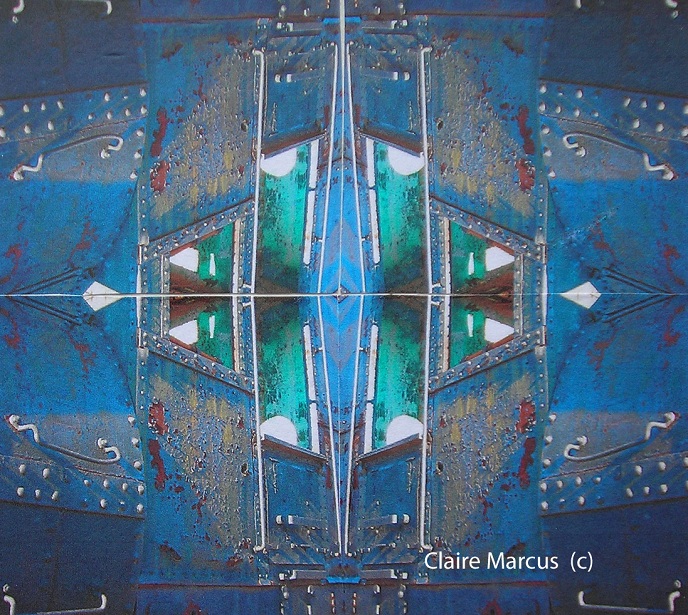 "Railroad Perspectives" Exhibit Artist Claire Marcus
Changing Exhibits Gallery

"Railroad Perspectives"

"Perspective" can be defined as "the art of drawing solid objects on a two-dimensional surface so as to give the right impression of their height, width, depth; a picture drawn appearing to enlarge or extend the actual space, or to give the effect of distance." Mixed-media artist, Claire Marcus, will present her "Railroad Perspectives" at Steamtown NHS from April 7 through May 28. Ms. Marcus uses photographs taken at Steamtown, and various maps in the collection at the Lackawanna Historical Society, combining digital photography on paper and silk to create her stitched, mixed media works. The exhibit, supported by a Lackawanna County Arts and Culture grant, will be featured at the park's Changing Exhibits Gallery, and is included in the Park's daily Entrance Fee. Visitors will also have artist "meet and greet" opportunities at the exhibit on Sunday, April 21, and Sunday, May 26, from 12:00 p.m. - 2:00 p.m. on each day.
Did You Know?

Turntables give locomotives access to the roundhouse and allow them to turn around.  Steamtown National Historic Site, in Scranton, PA, has a 90-foot turntable. More...