Temporary Exhibits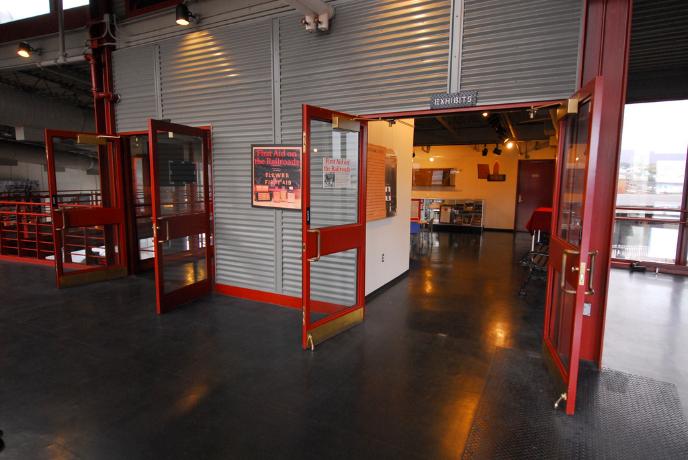 Changing Exhibits Gallery
Occasionally, we host interpretive exhibits related to our park mission: "To further public understanding of the role that steam railroading played in the development of the United States." The Changing Exhibits Gallery is located on the second floor of the Visitor Center, accessible via the stairs or elevator located behind the Information Desk. All exhibits are included in the park's daily Entrance Fee.


"Glory Road" by Graphic Artist Al Pierce: June 3 thru July 6
Individuals or schools interested in developing a professional exhibit at Steamtown NHS are encouraged to apply. Click here to contact us for more information.

Did You Know?

Elijah J. McCoy, a brilliant African-American mechanical engineer, invented an automatic lubricator cup (or drip cup) for steam locomotives and other machines. It worked so well that inspectors, when checking in a new piece of machinery, would ask, "Is it the real McCoy?" More...