Temporary Exhibits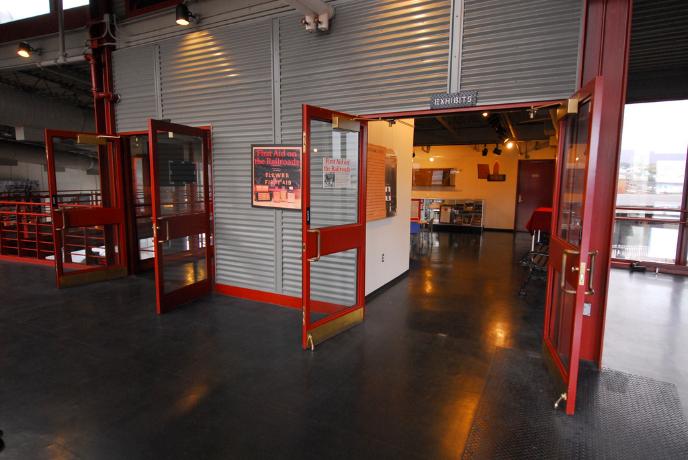 Changing Exhibits Gallery
Occasionally, we host interpretive exhibits related to our park mission: "To further public understanding of the role that steam railroading played in the development of the United States." The Changing Exhibits Gallery is located on the second floor of the Visitor Center, accessible via the stairs or elevator located behind the Information Desk. All exhibits are included in the park's daily Entrance Fee.


"Glory Road" by Graphic Artist Al Pierce: June 3 thru July 6
Individuals or schools interested in developing a professional exhibit at Steamtown NHS are encouraged to apply. Click here to contact us for more information.

Did You Know?
Many railroads, particularly Eastern roads, used anthracite coal for locomotive fuel during the early steam era. During World War I, the US Navy and the Allied Forces used anthracite coal to power the steam boilers of warships such as Admiral Dewey's USS Olympia, which is berthed at the Independence Seaport Museum in Philadelphia. Burning anthracite resulted in low-smoke emissions from steamship boilers and gave the Allies a strategic opportunity to close-in on the enemy in a battle. With anthracite coal diverted to the war effort, locomotive builders adapted to using bituminous coal in their future designs.