News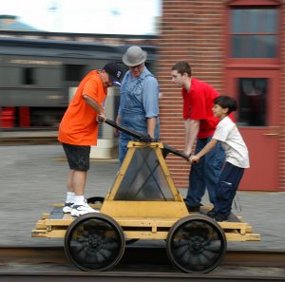 Newspaper and News Releases
Steamtown produces a semi-annual newsletter that highlights events at the Park. Click on Park Newspaper to see the most current issue, as well as archived back issues. Sorry, to conserve resources, print copies are not available - but you may download a printer friendly copy!
News releases, including upcoming scheduled and special events, as well as, when necessary, cancellation notices, are available here. Click on News Releases for these documents.


Did You Know?

The first flight of the Wright Flyer was 120 feet.  That is 12 feet less than the length of one of the steam locomotives at Steamtown National Historic Site.  The Union Pacific 'Big Boy', built in 1941, is 132 feet, 9 3/4 inches long! More...