Contact Public Affairs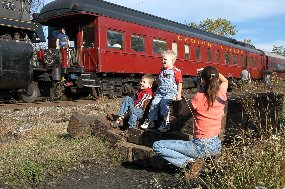 NPS Photo
Our Public Affairs Office handles media inquiries, including digital image requests, and press releases.
Click to contact the Public Affairs Office.


Did You Know?

The engineer drives the locomotive using the throttle lever, brakes, and reversing gear. He (or she) is in charge of the locomotive. The conductor, however, is in charge of the train. Learn more about railroad jobs at Steamtown NHS in Scranton, Pennsylvania. More...