Contact Public Affairs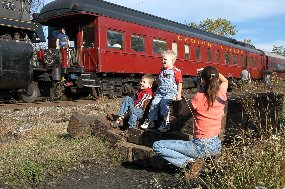 NPS Photo
Our Public Affairs Office handles media inquiries, including digital image requests, and press releases.
Click to contact the Public Affairs Office.


Did You Know?

There are about 1,950 steam locomotives in the United States. About 250 of these are capable of running. At any given time, fewer than 100 can operate. Steamtown National Historic Site has three steam locomotives which can run. More...