Contact Public Affairs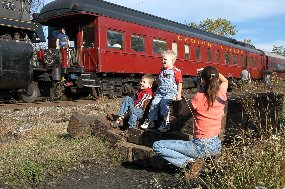 NPS Photo
Our Public Affairs Office handles media inquiries, including digital image requests, and press releases.
Click to contact the Public Affairs Office.


Did You Know?

The Delaware, Lackawanna & Western Railroad opened a new passenger depot in 1908. It included a Tiffany stained-glass ceiling, Italian and Austrian marble, and a terrazzo marble floor. You can learn more about this, and other, railroad architectural landmarks at Steamtown NHS. More...