Contact Public Affairs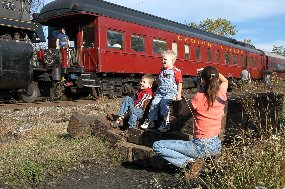 NPS Photo
Our Public Affairs Office handles media inquiries, including digital image requests, and press releases.
Click to contact the Public Affairs Office.


Did You Know?

When boiled, a cup of water creates about 1,600 cups of steam! When the resulting steam is contained in a vessel such as a steam locomotive boiler, it can create up to 300 pounds per square inch of pressure. Learn more about steam locomotives at Steamtown National Historic Site! More...