Contact Public Affairs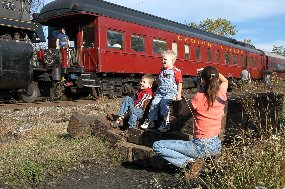 NPS Photo
Our Public Affairs Office handles media inquiries, including digital image requests, and press releases.
Click to contact the Public Affairs Office.


Did You Know?

Roundhouses were essential to steam railroading. Most steam locomotives required servicing about 150 to 200 miles when they were new. Find out more about what goes on in the Roundhouse at Steamtown National Historic Site. More...