Contact Public Affairs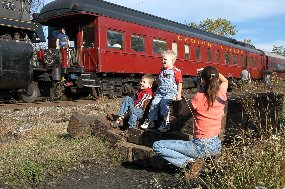 NPS Photo
Our Public Affairs Office handles media inquiries, including digital image requests, and press releases.
Click to contact the Public Affairs Office.


Did You Know?

A large hard-working steam locomotive can use up to 6 tons of coal in about an hour. The fireman (the one who shovels the coal) might shovel 200 pounds of coal a minute! This is why railroads helped design mechanical stokers. Learn more about railroad jobs at Steamtown NHS in Scranton, PA. More...