Contact Public Affairs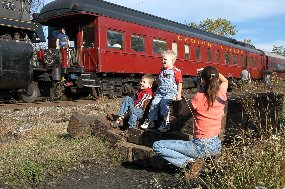 NPS Photo
Our Public Affairs Office handles media inquiries, including digital image requests, and press releases.
Click to contact the Public Affairs Office.


Did You Know?

The first flight of the Wright Flyer was 120 feet. That is 12 feet less than the length of one of the steam locomotives at Steamtown National Historic Site. The Union Pacific 'Big Boy', built in 1941, is 132 feet, 9 3/4 inches long! More...