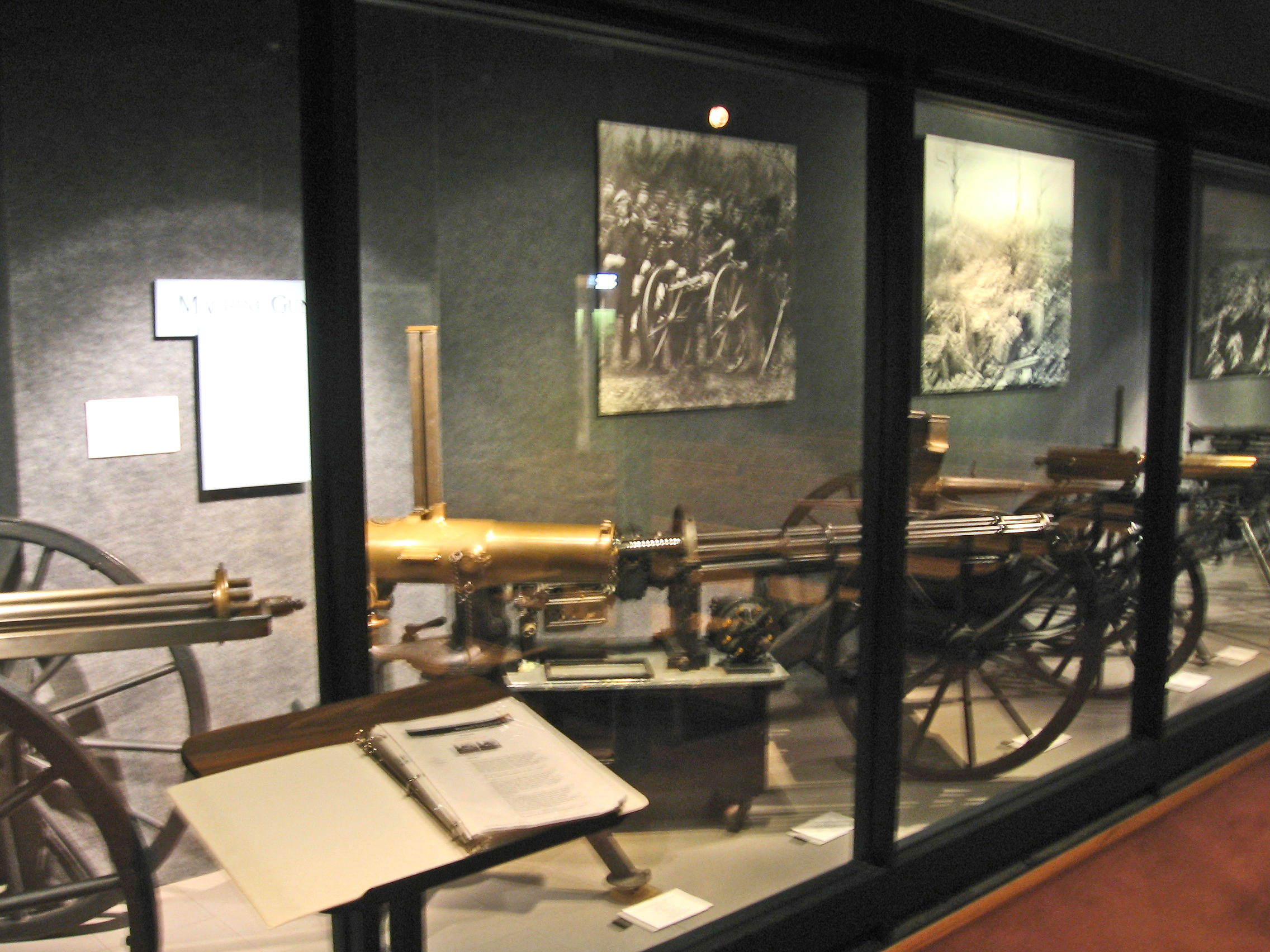 Springfield Armory NHS, US NPS
Machine Guns Many attempts have been made to increase the volume of fire on the battlefield. The trend, until the Civil War, was to increase the number of infantry soldiers facing each other across the field. The increased range and accuracy of the rifle-musket spelled the end of such tactics and many of the soldiers as well. Machine guns are an attempt to reduce the number of soldiers while increasing fire power.
It is not always a case of reinventing the wheel, but weapons designs often revive earlier concepts. One of the first successful machine guns was the Gatling, with its revolving barrels. Later, this concept was superseded by belt-fed, high-speed, single-barrel weapons. Recently, however, machine guns like the Vulcan and mini-guns have returned to the revolving principle of the Gatling. One reason for the establishment of the Armory weapons collection was to provide a "reference library" in which designers could study earlier approaches to similar problems.
**********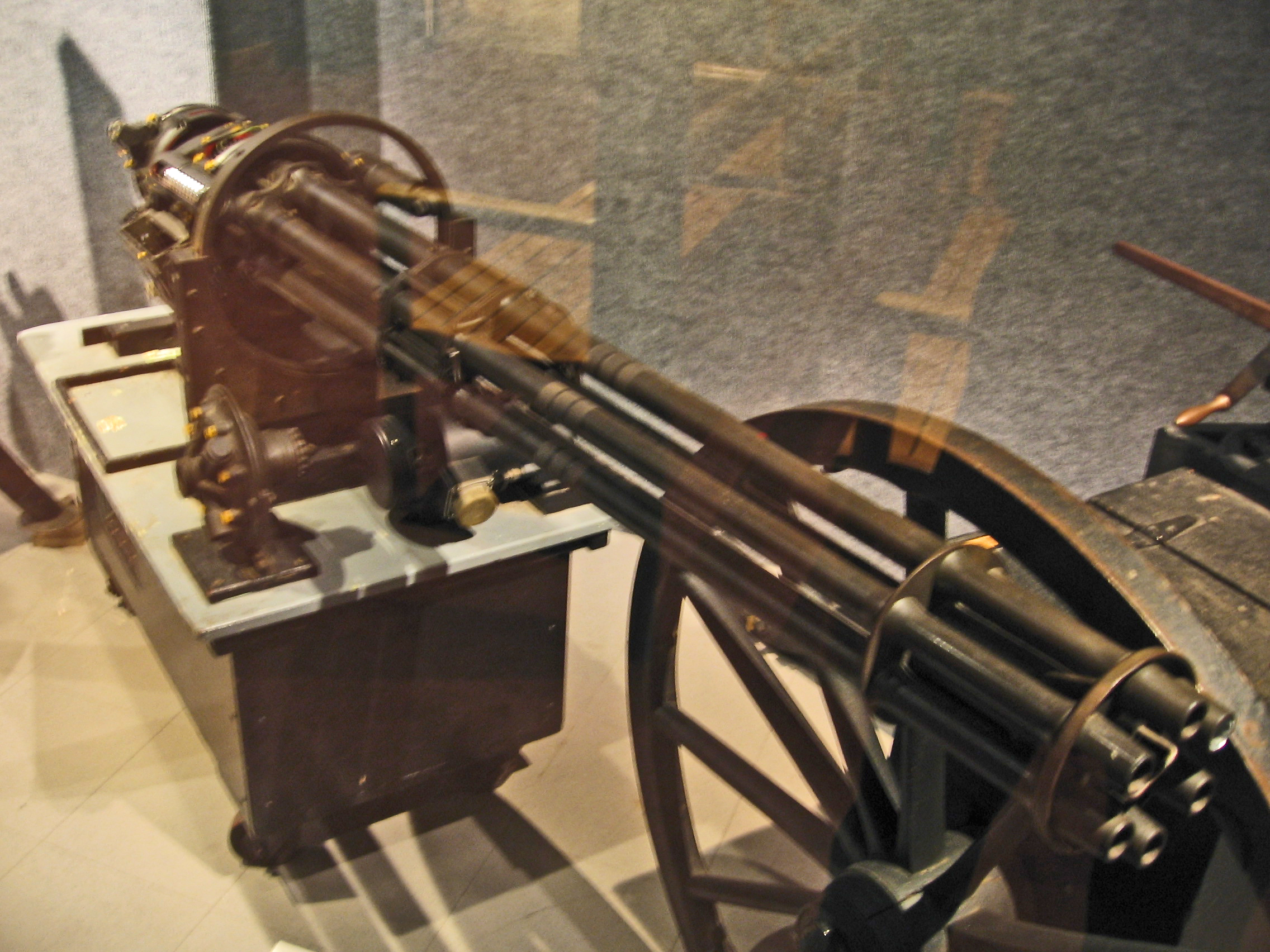 Springfield Armory NHS, US NPS
Mfg.: General Electric, cal.: 20mm, 6,000 rpm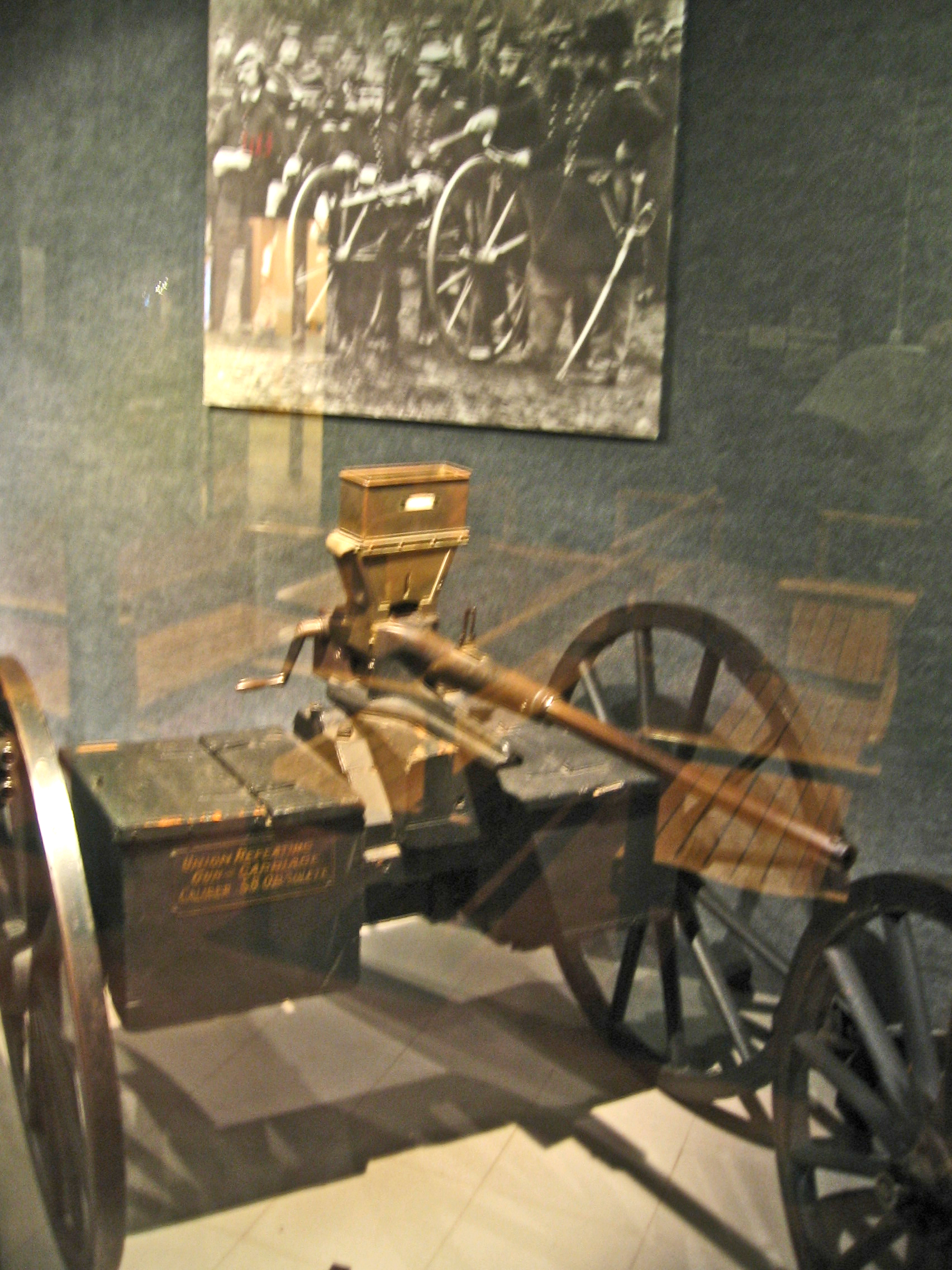 Springfield Armory NHS, US NPS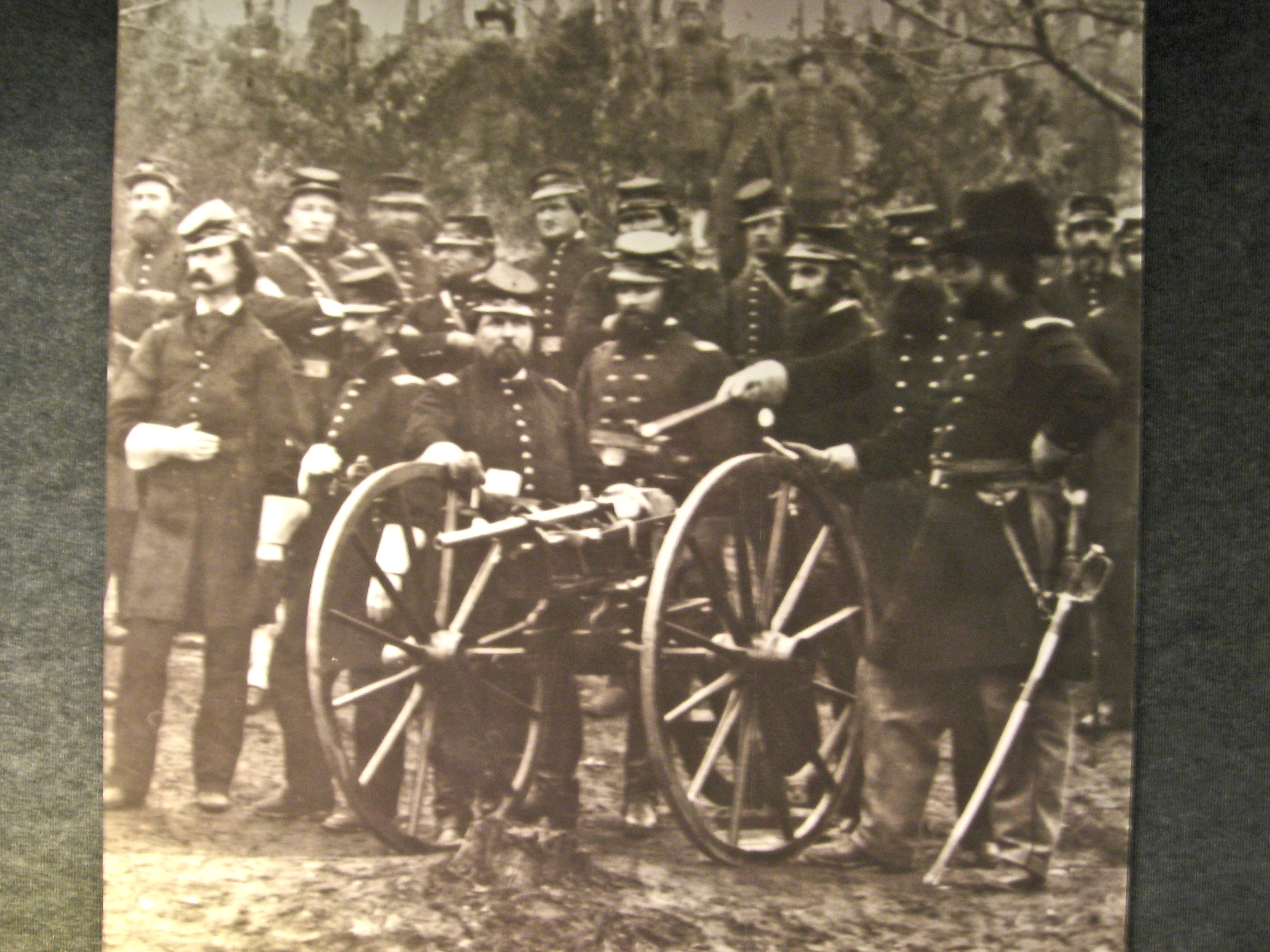 Library of Congress
Ager "Coffee Mill" gun in the hands of the 96th Pennsylvania Volunteer Regiment, Camp Northumberland, northern Virginia, February 1862.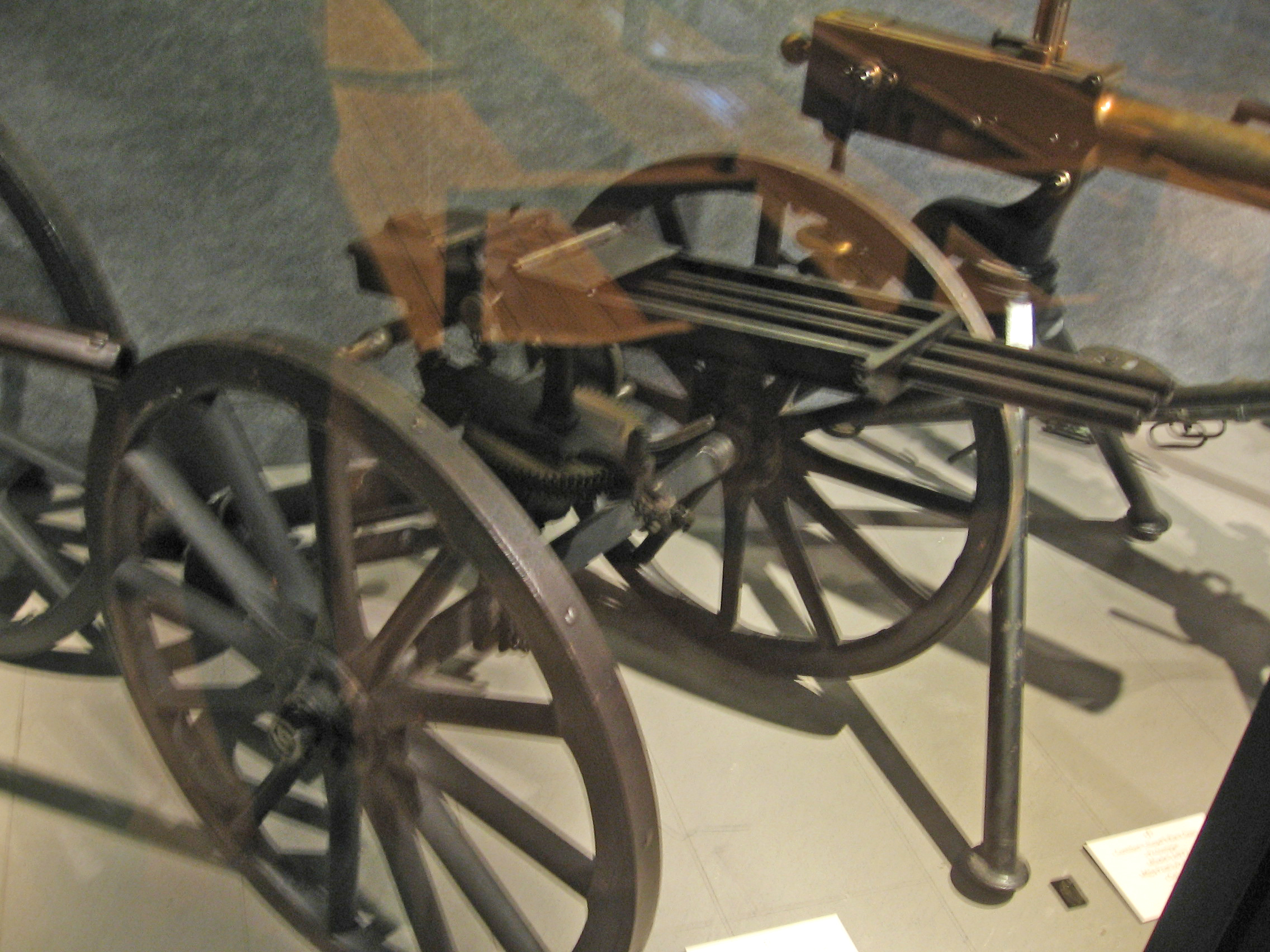 Springfield Armory NHS, US NPS
Mfr.: Maxim & Nordenfelt, cal.: .45", 500 rpm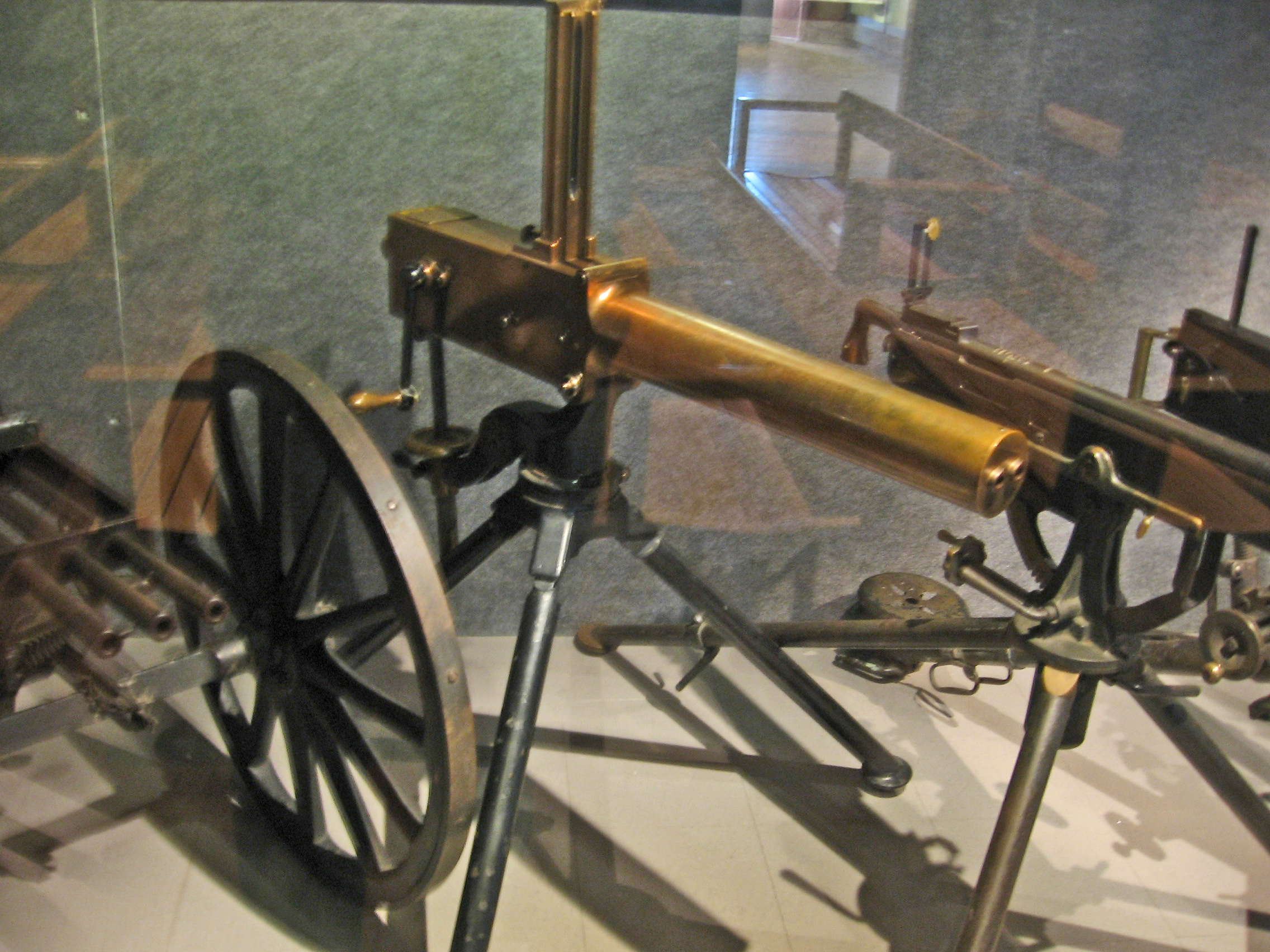 Springfield Armory NHS, US NPS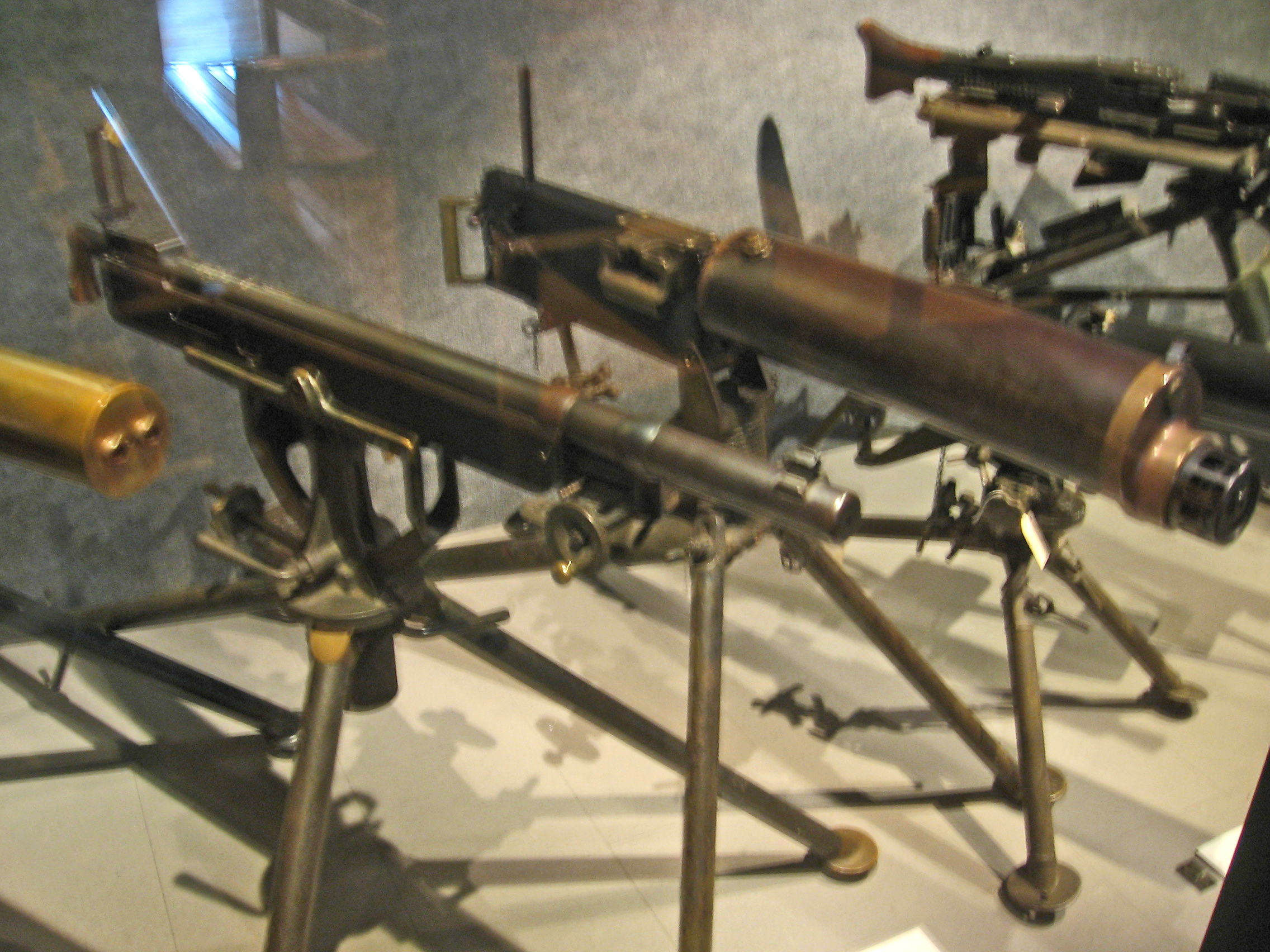 Springfield Armory NHS, US NPS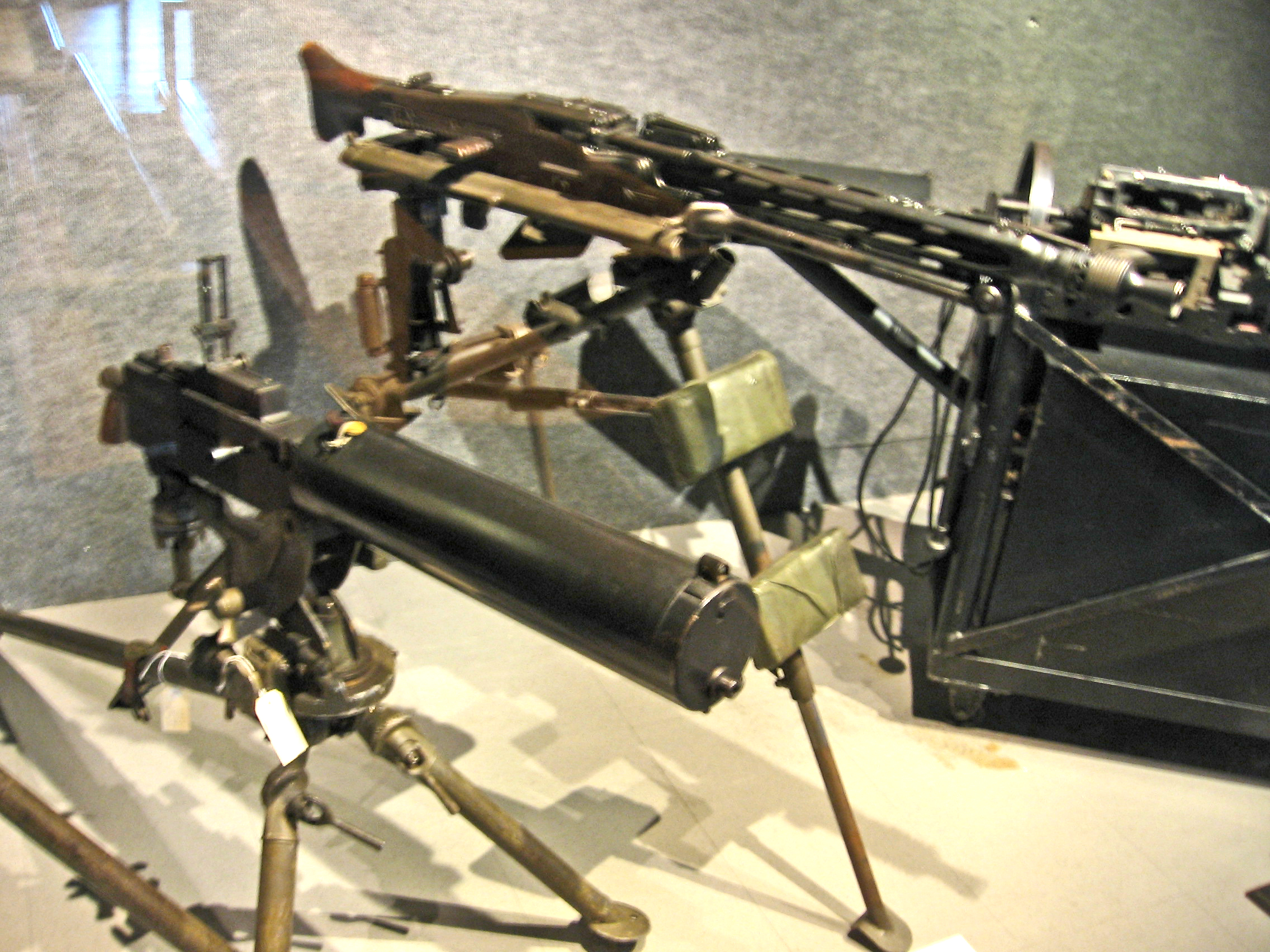 Springfield Armory NHS, US NPS