Wilderness and Wilderness Ethics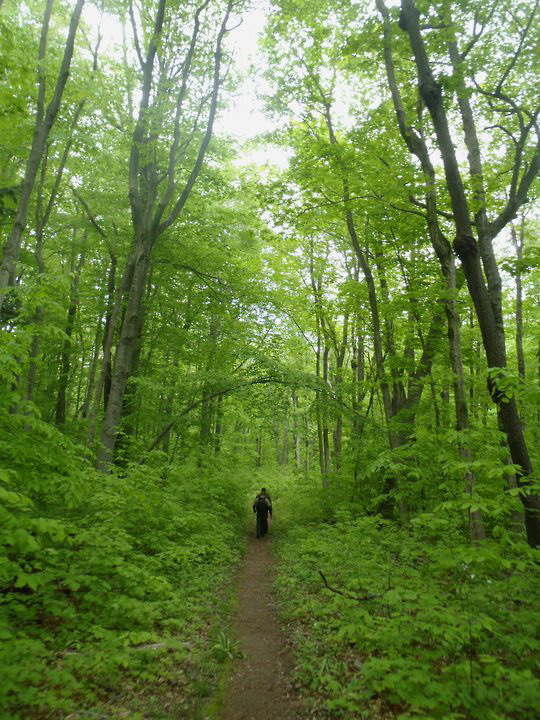 What is Wilderness?
"Wilderness is the land that was - wild land beyond the frontier...land that shaped the growth of our nation and the character of its people...Wilderness is the land that is - rare, wild places where one can retreat from civilization, reconnect with the Earth, and find healing, meaning and significance"
- Wilderness Act

"A wilderness, in contrast with those areas where man and his own works dominate the landscape, is hereby recognized as an area where the earth and its community of life are untrammeled by man, where man himself is a visitor who does not remain."
-Wilderness Act
In 1964, with the Wilderness Act, the American people set aside wilderness areas to let nature prevail. The Wilderness Act also established the National Wilderness Preservation System to "secure for the American people of present and future generations the benefits of an enduring resource of wilderness." The National Park Service along with the Bureau of Land Management, Fish & Wildlife Service, and Forest Service strive to ensure that wilderness remains wild for future generations.
For more information on Wilderness, and the Wilderness Act visit - Wilderness.net and wilderness.nps.gov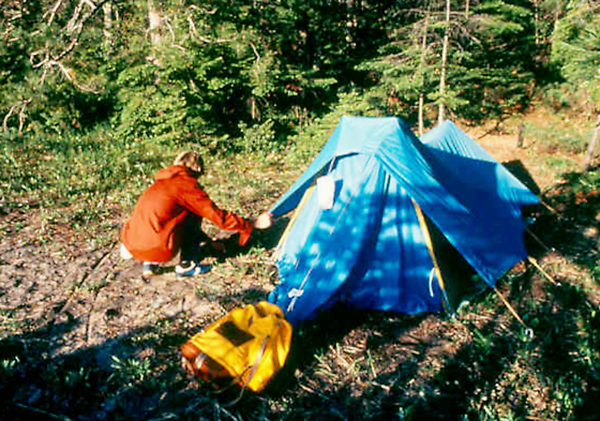 Wilderness Ethics and the
7 Principles of Leave No Trace
While enjoying wilderness areas we ask visitors to remember wilderness is an area "where man himself is a visitor who does not remain" and follow ethics of Leave No Trace.
PLAN AHEAD AND PREPARE
Know the regulations and special concerns for the area you'll visit. For the wilderness/ backcountry regulations of Sleeping Bear Dunes National Lake click here (link to Regulations page)
Prepare for extreme weather, hazards, and emergencies.
Click here for other things to know before you go!
TRAVEL AND CAMP ON DURABLE SURFACES
Durable surfaces include rock, gravel, dry grasses or snow.
Good campsites are found, not made. Altering a site is not necessary.
Keep campsites small. Focus activity in areas where vegetation is absent.
Disperse use to prevent the creation of campsites and trails, and avoid leaving an impact.
Back country camping regulations within the Lakeshore.

DISPOSE OF WASTE PROPERLY

Pack it in, pack it out.. Pack out all trash, leftover food, and litter.
Deposit solid human waste in catholes dug 6 to 8 inches deep at least 300 feet from water, and 100 feet from camps, trails, and buildings. Cover and disguise the cathole when finished.
Pack out hygiene products.
To wash yourself or your dishes, carry water 200 feet away from streams or lakes and use small amounts of biodegradable soap. Scatter strained dishwater.
Sanitation tips and regulations for Sleeping Bear Dunes National Lakeshore.

LEAVE WHAT YOU FIND
Preserve the past: examine, but do not touch, cultural or historic structures and artifacts.
Leave rocks, plants, and other natural objects as you find them.
Avoid introducing or transporting non-native species.
Do not build structures, furniture, or dig trenches.
MINIMIZE CAMPFIRE IMPACTS

Use a lightweight stove for cooking and enjoy a lantern for light.
Where fires are permitted, use established fire rings, fire pans, or mound fires.
Keep fires small. Only use sticks from the ground that can be broken by hand.
RESPECT WILDLIFE

Observe wildlife from a distance. Do not follow or approach them.
Never feed animals. Protect wildlife and your food by storing rations and trash securely.
BE CONSIDERATE OF OTHER VISITORS

Respect other visitors and protect the quality of their experience.
For information and tips on the 7 Principles of the Leave No Trace visit http://lnt.org/learn/7-principles