Tweddle Schoolhouse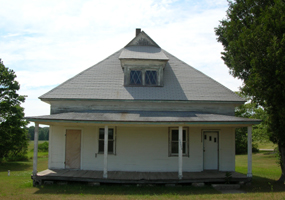 Kerry Kelly 2007
The Tweddle Schoolhouse is located right on M-22 about 2 miles south of Empire on the west side of the road. It was built in about 1895 and served the little farming community until the schools were consolidated and the building was converted to a residence. The bell tower was removed, but the exterior of the building displays much of its original character as a school. Note the two entrances: one for boys and one for girls. A row of lilac bushes borders the school yard.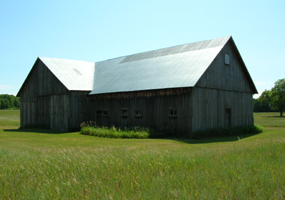 Kerry Kelly 2007
The barn next door to the school is the Pelky barn. It was built about 1875, and is the only building of the farmstead remaining. The L-plan, timber-frame, and vertical board siding is typical of barns of northern Michigan.
Did You Know?

You can hunt for deer in Sleeping Bear Dunes National Lakeshore. In fact there are special hunts on North Manitou Island to help manage the size of the deer herd on the island. More...