Platte Plains Trail
| | |
| --- | --- |
| Distance | Several loops totaling 14.7 miles |
| Terrain | Mostly flat. Some short, steep hills on the Lasso Loop and some moderate hills along the intermediate level ski trail segments |
| Vegetation | Primarily pine-oak-aspen woods with some open fields and pine plantation |
| Comments | Three views of Lake Michigan |
Click to download a map in pdf format.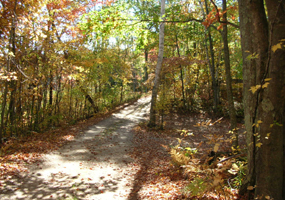 Kerry Kelly 2007
The Platte Plains trail system has about 15 miles of trails through the maple-beech and pine forest that gives the hiker access to Otter Creek, Otter Lake, and Bass Lake. There area also several access points to Lake Michigan. Part of the trail follows a 2-track road from Esch Road and Otter Creek.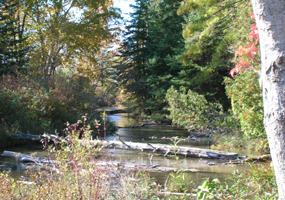 Kerry Kelly 2007
Otter Creek is the home of an abundance of wildlife including otters, fish, and a variety of birds and waterfowl.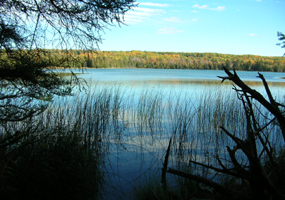 Kerry Kelly 2007
Otter Lake is a beautiful home for wildlife. There are several access points to view or reach Otter Lake.
Kerry Kelly 2007
Put your canoe or kayak into Bass Lake at the trailhead at the end of Trail's End Rd. There is a vault toilet and little dock.


Did You Know?

Where can you go to climb sand dunes over 200 feet high? The Dune Climb at Sleeping Bear Dunes National Lakeshore also gives you a great view of Glen Lake. The hike to Lake Michigan is over 1.5 miles through the dunes from here. Take some water and wear good shoes! More...