No water at Weather Station Campground until further notice.

The well at the Weather Station Campground is down for repair. Water is not available at the campground at this time.
Old Indian Trail
Distance

There are two loops, each about 2.5 miles long

Terrain

Green Arrow Loop is flat to gently rolling.

Black Arrow Loop has sections of steep hills and sharp curves.

Vegetation

Evergreens and hardwoods

Comments

The trail leads to a view of Lake Michigan
Click to download a map in pdf format.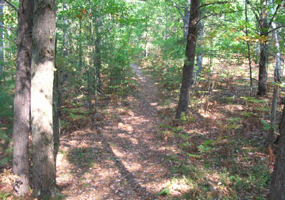 Kerry Kelly 2007
Old Indian Trail has two loops of about 2.5 miles in length. It is also a popular cross country ski and snowshoe trail. Most of the trail runs through maple-beech forest. There is a short hike through the beach dunes to Lake Michigan near the junction of the two loops.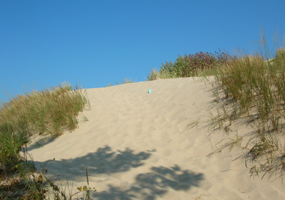 Kerry Kelly 2007
The trail leads through the beach dunes to Lake Michigan. Note that the drifting sand has almost buried the trail post (blue-tipped post).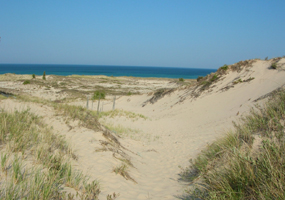 Kerry Kelly 2007
The view from the top of the dune looking out to Lake Michigan near where the two loops connect.


Did You Know?

Sleeping Bear Dunes includes two large islands in Lake Michigan - North and South Manitou Islands. Take a day trip to South Manitou Island and explore the island village and lighthouse or take a motor tour of the farming district. If you go to North Manitou Island, plan to camp overnight! More...