Delayed opening of D. H. Day Campground

Winter conditions have delayed the opening of the D.H. Day Campground. We will post updates as they become available. For more information please contact the visitor center @ 231-326-4700 ext. 5010.
Old Indian Trail
Distance

There are two loops, each about 2.5 miles long

Terrain

Green Arrow Loop is flat to gently rolling.

Black Arrow Loop has sections of steep hills and sharp curves.

Vegetation

Evergreens and hardwoods

Comments

The trail leads to a view of Lake Michigan
Click to download a map in pdf format.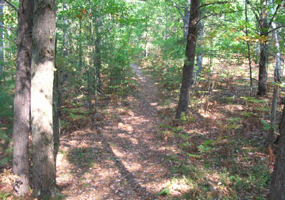 Kerry Kelly 2007
Old Indian Trail has two loops of about 2.5 miles in length. It is also a popular cross country ski and snowshoe trail. Most of the trail runs through maple-beech forest. There is a short hike through the beach dunes to Lake Michigan near the junction of the two loops.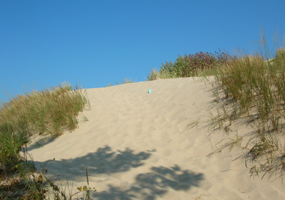 Kerry Kelly 2007
The trail leads through the beach dunes to Lake Michigan. Note that the drifting sand has almost buried the trail post (blue-tipped post).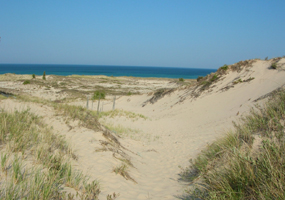 Kerry Kelly 2007
The view from the top of the dune looking out to Lake Michigan near where the two loops connect.


Did You Know?

The D. H. Day General Store in Glen Haven has been restored and is open to the public. Come and see some of the products that were sold in the early 1900's. While you are there, you can browse the bookstore. More...