No water at Weather Station Campground until further notice.

The well at the Weather Station Campground is down for repair. Water is not available at the campground at this time.
Changes in compendium

The Superintendent's Compendium for Sleeping Bear Dunes National Lakeshore was updated on August 19, 2014. Changes were related to designated wilderness, mushroom collecting, and the use of unmanned aircraft. More »
Werner Farm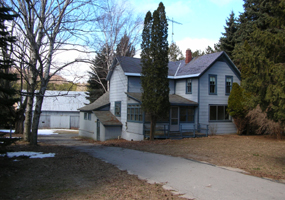 Kerry Kelly 2006
The Werner Farm is located on M-22 near the intersection with Thoreson Road. This farm is also close to the trailhead of the Bay View trail. This 204-acre parcel of land was claimed by Fredrick and Margaretta Werner, who arrived from Germany on 18 September 1855. The Werners, who were related to Elizabeth Burfiend, were the second family to move to the Pyramid Point area. Their farm dates to the late 1850's or early 1860's. In 1885, the Werner's son and daughter-in-law, Richard and Katie (Portner) Werner, were farming at this site. After Richard Werner's death in 1890, Katie married Benjamin Holland, who took over the farm. Ben was known for being very particular. "He had the straightest corn rows in the area!" By 1891, Frederick and Margaretta Werner had divided their parcel, ceding the northern 122 acres to their daughter and son-in-law, Mattie and John Miller.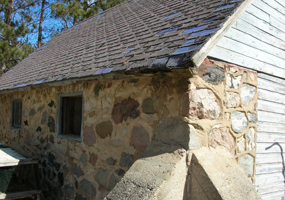 Kerry Kelly 2006
Frederick and Margaretta Werner's great-grandson, Franklin Basch, was raised on the farm and purchased it in 1943. According to Franklin Basch, their farming activities ceased around 1930 because they were unable to produce adequate crops.


Did You Know?

The U.S. Life-Saving Station in Glen Haven was moved from Sleeping Bear Point in 1931 because it was being covered with sand from the moving dunes. Visit the Maritime Museum in Glen Haven in Sleeping Bear Dunes National Lakeshore to see how the crew lived and worked. More...