D. H. Day Campground opens Friday, April 18

D.H. Day Campground opens Friday, April 18, 2014. Register at the self-registration station near the entrance.
For Kids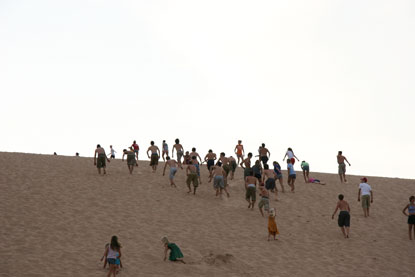 tery Phipps 2005
Let's climb the Dunes! Race you to the top! How fast can you run down? Do you think I could roll all the way down? No doubt one of the biggest attractions for the young people is to head to the Dune Climb.
After you get sand in your hair and clothes, it's time to head for the lake and let the cool clean water of Lake Michigan. Build sand castles on the beach or body surf on the Lake Michigan waves.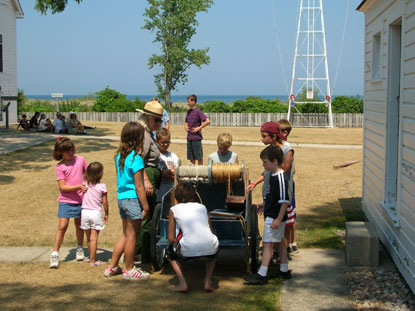 Kerry Kelly 2005
Ranger-led Programs
Heroes of the Storm is a re-enactment of a turn-of-the-century shipwreck rescue. This program is designed especially for children and requires some audience participation. This is held at the Maritime Museum. Once a week, we fire the Lyle Gun which was used as part of the rescue process for more than 75 years.
Each evening, there is a free Ranger Program at various places in the park. These are fun for young and old alike. Check the Schedule of Events to learn about the different topics and when and where they will be presented.


Did You Know?

The Port Oneida Rural Historical District is a 3000 acre farming area preserved as it was in the early 1900's. This area was farmed for over 100 years and is now part of the Sleeping Bear Dunes National Lakeshore More...