Pierce Stocking Scenic Drive will not open until Memorial Day Weekend

Changes to visitor service due to Sequestration. Due to mandatory, across-the-board budget cuts, some visitor services in this park have changed. Pierce Stocking Scenic Drive will not open until Memorial Day Weekend and will close after Labor Day. More »
Some restrooms and trash cans not available until Memorial Day

Changes to visitor service due to Sequestration. Other than those at the visitor center and campgrounds, restrooms and trash cans will not be available until Memorial Day Weekend and will close after Labor Day. This includes the Manitou Islands. More »
Firewood in the Lakeshore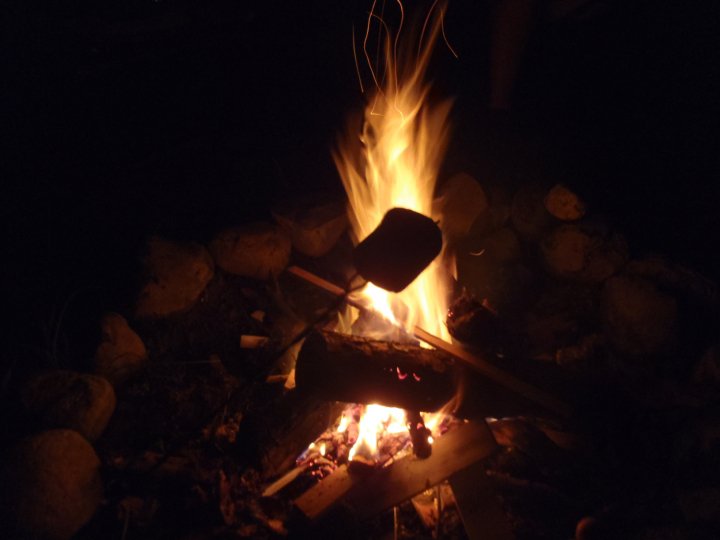 Campfires--we love them: sitting around a crackline fire, roasting a marshmallow to perfection, dodging smoke in your eyes, watching mesmerized as the flames dance. The Lakeshore has a new firewood policy that will allow campers the warmth of their fires and help prevent and slow the spread of forest pests and diseases.

According to the firewood policy, campers may use only firewood acquired from vendors approved by the National Lakeshore and not bring firewood from home.

Bringing firewood into the park from anywhere else can rapidly spread destructive pests such as hemlock woolly adelgid, beech bark disease, Asian longhorn beetle, and oak wilt; as it did the emerald ash borer.

The following local firewood vendors, including the vendor selling firewood in the park's campgrounds, are selling firewood that has either been treated for pests and disease or is a type of tree that does not pose a risk. This firewood will be marked as approved.

APPROVED FIREWOOD VENDORS


Lake Ann Hardwood


Vending machines at Platte River Campground between loop 2 and 3 and at D. H. Day Campground near site 81


Phil Gunther

14629 Cinder Rd, Beulah, Mi 49617
231-882-9564

Empire EZ Mart/ BP Gas Station

9968 W Front St, Empire, MI 49630
231-326-5181


Anderson's IGA

6545 Western Ave. N. Glen Arbor, MI 49636

231-334-3149

Eagle Country Builders

11499 Fowler Rd. Honor, MI 49640I
231-825-3233 miamibrice@yahoo.com

Honor Family Market

10625 Main St, Honor, MI 49640
231-325-3360


Honor Trading Post


8294 Deadstream Rd, Honor, MI 49640
231-325-2202 honortradingpost@gmail.com


Riverside Canoes


5042 N. Scenic Hwy, Honor, MI 49640
231-325-5622 riversidecanoes@charter.net


Deering's Market


51175 Front Street, Empire, MI 49630
231-326-5249


Tag Limit Outdoors Inc.


9899 Honor Hwy, Honor, MI 49640
231-228-0278

What can you do to help protect the forest of Sleeping Bear Dunes?

Purchase firewood from approved vendors when burning firewood in the Lakeshore.
Don't move firewood. As tempting as it is to bring firewood with you it can be infested with an insect or disease that may not be visible to the naked eye.
Be aware of Federal, State and Local regulations such as quarantines.
Don't take firewood home with you. Burn it all or give it to other campers to burn on site.
---
If you would like to become an approved firewood vendor for Sleeping Bear Dunes, please fill out a firewood vendor application


Did You Know?

The sand and gravel bluffs on the Lake Michigan shore in Sleeping Bear Dunes National Lakeshore are 450 feet above the lake level providing outstanding views and sunsets. On a clear day, you can see South Manitou Island. More...