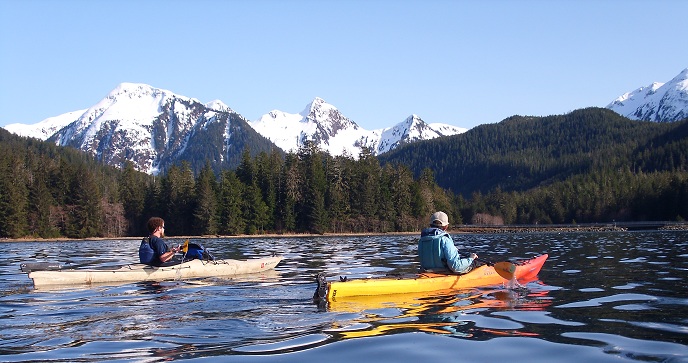 NPS Photo
Learn about Tlingit Culture & Art
Exhibits in the visitor center describe traditional Tlingit life. Tlingit artists demonstrate their skills. Southeast Alaska totem poles line the park's coastal trail.
Experience Russian America's Legacy
The Russian Bishop's House is one of the last remaining buildings from the Russian colonial period in North America. This original 1843 log structure conveys the legacy of Russian America through exhibits, refurbished living quarters, and lavish icons in the Chapel of the Annunciation.
Explore the natural environment
Walk in a temperate rain forest under towering trees, observe migrating salmon, explore the intertidal zone, and study wildlife.
Watch "The Voices of Sitka"
Shown in the park auditiorium, this 12 minute video weaves together the stories of Sitkans past and present.

Join a Ranger-led Program
Ranger-led programs about the cultural and natural history of the region are featured during the summer months.