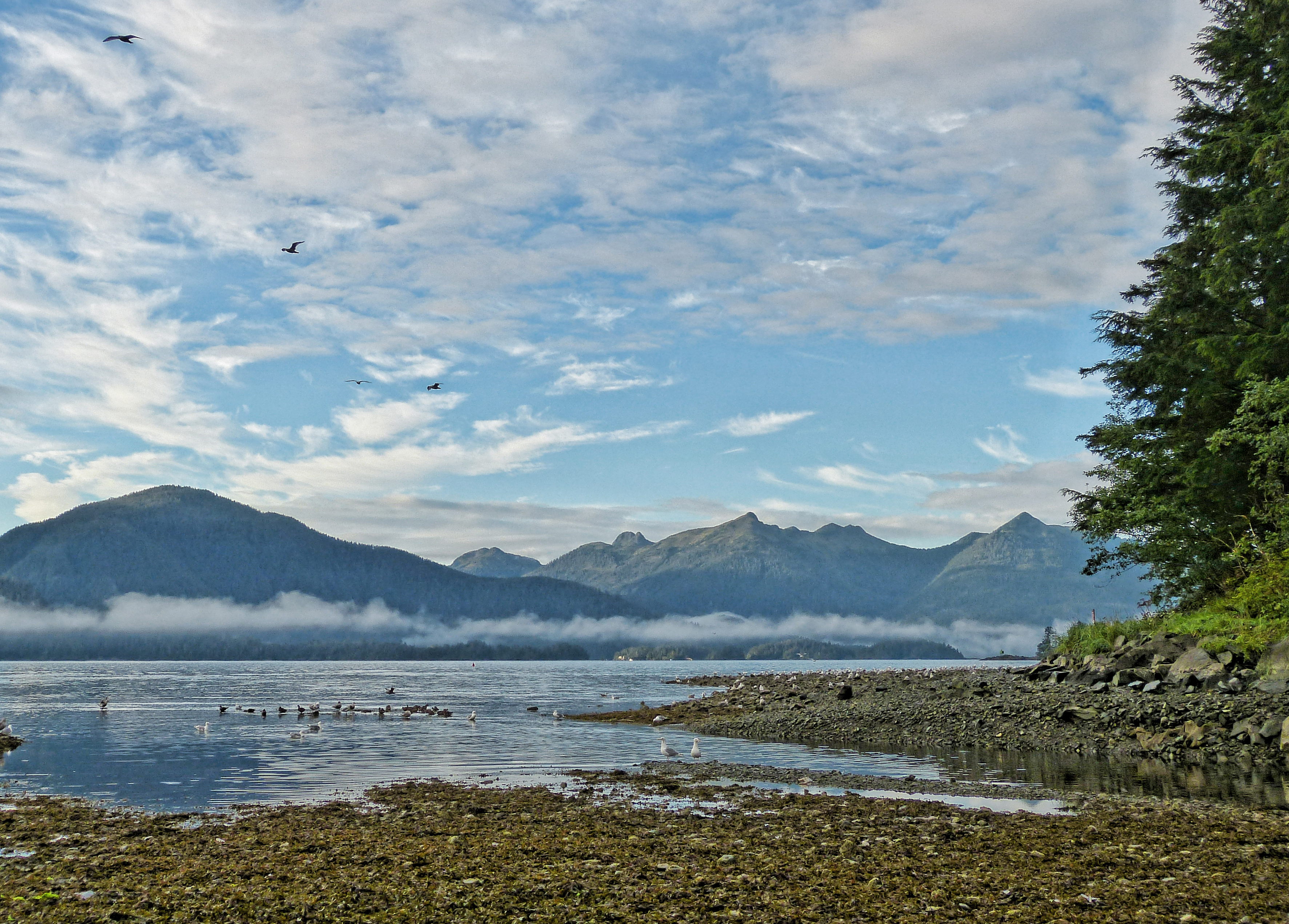 Thierry Borcy
UPDATE: Thank you for your photo submissions of SNHP! The National Public Lands Day photo contest is now closed. Winners will be announced on National Public Lands Day on September 26. Photo entries will be on display at the Visitor Center starting September 18, and be sure to vote for you favorite photo entry by September 25 in the 'People's Choice Award' album on our Facebook page https://www.facebook.com/SitkaNationalHistoricalPark

Photos may be submitted in the following categories:
Russian or Native Culture: Any aspect of Russian Southeast Alaska Native culture found within Sitka National Historical Park
Nature: Alaskan scenery, flora or fauna found in its natural habitat within Sitka National Historical Park.
Beach: Capture an element within the beach area of Sitka National Historical Park.
Small Perspectives: A category for youth ages 13 and under. Take a picture within the park that explains why Sitka National Historical Park is special to you.
Rules and Details:
Entrants must be amateur photographers. For the purpose of the competition, an amateur photographer is one who derives less than 25% of their income from the sale of their photos.
Photos will only be accepted the were taken WITHIN Sitka National Historical Park boundaries..
The National Park Service reserves the right to reject any photograph or to place a photo in a different category.
A maximum of three (3) photographs may be submitted per contestant.
Photo entries for other photo contests or previous Sitka National Historical Park contests may not be re-entered.
Photographs may be in color or in black and white. There will not be separate categories. Black and white and color photographs will be judged together.
Photographs should not be altered other than reasonable adjustments to tone and contrast.
Entries delivered to the Visitor Center or mailed should include one completed, signed entry form for each entry.
Electronic entries should include the photo release statement in the body of the email. (See section 4 below).
The National Park Service assumes no responsibility for damage or loss that might occur.
Due to spatial restrictions it may not be possible to display all entries in our resulting exhibit, Find Your Park: What Makes Sitka National Historical Park Special to You?
Submitting photos electronically:
Entries will be accepted via email at mariah_leeseberg@nps.gov
Attach a photo, or share a link, that is at least 4" x 6" at 300 dpi. Accepted file formats include jpeg, tiff and png.
In the body of the e-mail include: your name, home (city, state), preferred contact (email or phone), title of work (or leave untitled), and category.
Copy and paste the following photo release phrase into the body of the e-mail: "I attest that I own the copyright to the attached photo(s) and agree to release the photo(s) to the public domain under Creative Commons Attribution 3.0 licensing."
Submitting entries at the park Visitor Center and by mail:
Printed photographs will be accepted at the Visitor Center and must be accompanied by a completed entry form. Entry forms are available at the Visitor Center and online.
Photo size must be 4"x 6".
Photographs may be mounted or matted for hanging purposes, but it is not required.
Photos or photo media can also be mailed to:
Sitka National Historical Park
Attn: Photo Contest
103 Monastery Street
Sitka, AK 99835

Prizes:
Each of the four category winners will receive a First Place ribbon and a limited edition, local artist-designed Sitka National Historical Park T-shirt! The winner of the People's Choice award for the most popular photo on the park's Facebook account will also receive a T-shirt! Every entrant in the children's category will receive a participation ribbon.
Important Dates:
August 21 – September 13: Entries will be accepted by e-mail, mail, or at the park Visitor Center.

September 18 – 25: Local judges will evaluate submissions and determine category winners, taking into consideration originality, artistic composition, technical quality, and whether the photos showcase Sitka National Historical Park resources.

September 18 – 25: Voting on the Sitka National Historical Park Facebook page for the People's Choice Award.

September 26: Winners announced during National Public Lands Day Celebration.

September 18 – October 18: Photographs will be displayed in the Sitka National Historical Park Visitor Center.

October 19 – 31: Photographs may be picked up at the Sitka National Historical Park Visitor Center Tuesday-Saturday from 12 p.m. to 3 p.m. Submissions will not be mailed back to contestants.