Natural Features & Ecosystems
The Alaska Coastal Temperate Rainforest is home to a complex web of ecological interactions that allows the organisms within it to thrive. Each participates in a web of life and death that keep the surrounding landscape healthy year after year.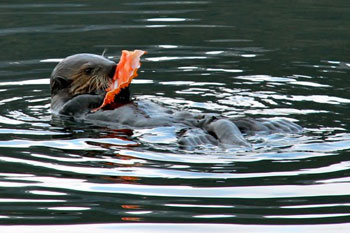 NPS photo by Paul Killian
Keystones of the Ecosystem
Certain species in an ecosystem drive interactions between ocean, river, and land. Just as an arch would collapse with out the keystone, ecological communities, too, would fail without these all-important animals.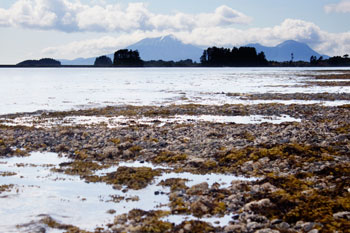 NPS photo by Katy Kildee
Geological Formations
Glaciation, deglaciation, volcanic activity, and tidal erosion all shaped Sitka's changing shoreline and landforms. Digging into the soil, geologists can tell how the landscape has changed over the millennia.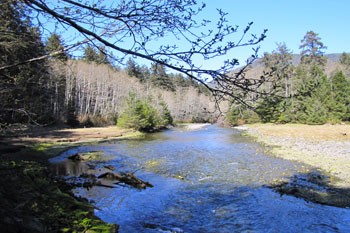 NPS photo by Andrea Willingham
Stream Ecology
A healthy ecosystem comprises an interconnected web of organisms. Adequate water flow and direct sunlight are only two of the elements necessary to maintain sufficient energy production for life.
NPS photo by Katy Kildee
Inventory and Monitoring Program
National Park Service researchers coordinate the design, collection, and analysis of critical scientific information in the park to adapt their local and national management of rapid and large-scale environmental change.