Dominated by the Russian American Company, which received its charter from the Czarist Russian government, Russian America exhibited a rich cultural diversity. Native Alaskans (including Aleuts, Alutiiqs, Creoles, Tlingit), Siberians, Russians, Finns, Baltic Germans, Estonians, Latvians, Lithuanians, and several other cultures were represented in this new land.
The "Finnish Connection" between Finland and Russian America was significant and enduring. From 1794 through 1867, Finnish men and women sought fame and fortune in Russian Alaska.
Finnish shipwrights built ships for Czarist Russia in Alaska and Finland. Finns also served as metalworkers, sawmill operators, coopers, bookkeepers, sailors, navigators, physicians, engineers, midwives, managers, musicians, and teachers in Russian America.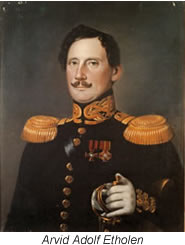 A Finnish officer in the Russian Imperial Navy, Arvid Adolph Etholen first set foot in Novo Archangelsk in 1818 as part of a Russian scientific expedition. Here he met the veteran Russian American Company (RAC) Manager-in-Chief, Alexander Baranof, who spoke very highly of young Etholen.
His native Finland became a Grand Duchy in the Russian Empire in 1809, and Etholen, like many young ambitious Finns, used the Russian American Company to promote his career. Governor Etholen served over three decades with the Russian American Company and was one of hundreds of Finns who served in culturally-diverse Alaska from 1794 – 1867.
According to Pirjo Varjola, "He was indeed the most remarkable of the Finns in Alaska during the Russian Period. As ship's commander, deputy governor, and admiral in the Russian Navy, he devoted his adult years to building the colony, (1818 – 1845) He sought to improve the conditions of the Czar's American subjects."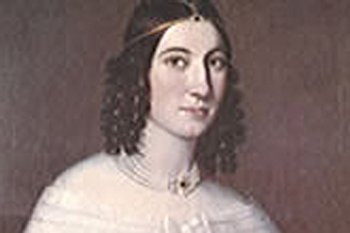 The construction of The Russian Bishops' House, The Finnish Evangelical Lutheran Church, the Clubhouse and the beginning of St. Michael's Cathedral are a few examples of Governor Etholen's ambitious building program.
Margareth Etholen, Governor Etholen's wife, was a devoted Lutheran, and influenced the founding of the Lutheran Church in Sitka. Rev. Uno Cygnaeus, first Pastor of the Lutheran Church in Sitka (1840), accompanied the Etholens to Sitka in 1840. Margareth is the only occupant of the 1837 governor's house who mapped the rooms of this large structure.
Another Finnish Governor, Johan Hampus Furuhjelm served the RAC with distinction. He ended his career as a distinguished diplomat and as admiral in the Russian Navy.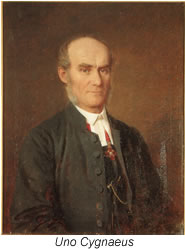 Finnish Lutheran pastors Gabriel Plathan and George Gustav Winter followed Pastor Cygnaeus at Sitka Lutheran Church. They served Finns, Baltic Germans, Swedes, and Danes – all Lutherans serving in the Russian American Company.
Physicians F. Frankenhaeuser, A. Pippingskiold, Collan and Sahlberg, all Finns, served the health needs of RAC employees. Scientist H. Holmberg published an Ethnography of Russian American, and the Finnish engineer Hjalmar Furuhjelm opened the first coal mine in Alaska.
Round-the-world voyages were a staple for Finnish RAC ship captains J. J. Conradi. J. W. Weckman, Axel Juselius and Lars Krogius – just a few of the Finnish officers who commanded vessels for the Russian American Company.
Sitka Lutheran Church is the cultural legacy of the Finnish influence in Russian Alaska. An historical Lutheran Cemetery (1840), located in Sitka, includes graves of Edvard Etholen, Constance Furuhjelm, and Princess Adelaide Maksutova, among 70 other graves.