Boy Scout Hiking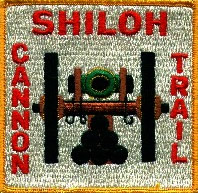 (NPS Photo)
Shiloh National Military Park does not coordinate the Boy Scout hiking program. A scout group out of Memphis, Tennessee, issues hiking packets, grades the materials, and awards patches. You can contact them in a variety of ways:
Website:
www.shilohmilitarytrails.org
Telephone:
(901) 753-9240
Mail:
Shiloh Military Trails, Inc.
P.O. Box 17507
Memphis, Tennessee 38187-0507
IMPORTANT: Scout leaders, please click on and read the following "Scout Guidelines" document before your visit to Shiloh National Military Park. The staff of Shiloh Battlefield wants to assure that everyone has a safe, enjoyable, and educational visit to your national park.
Did You Know?

Shiloh National Military Park routinely hosts active and reserve military groups studying the lessons of Shiloh. Called "staff rides" by the army, these study sessions can provide historic lessons learned that can be put into use in today's military.