Blind / Low Vision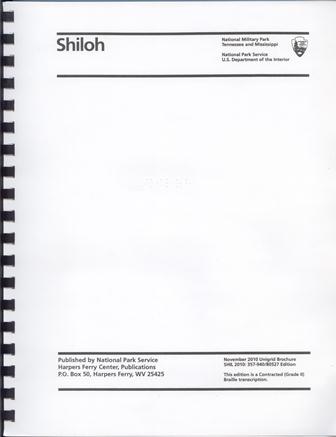 NPS Image
For Those with Sight Impairments:
Visitors may purchase an audio CD at the Shiloh Bookstore to guide them through the Shiloh Battlefield tour.
A Braille version of the Shiloh/Corinth brochure is available for loan at the front desk of each facility.
Additionally, there is a tactile feature map of the Shiloh Indian Mound complex at the Indian Mound Interpretive Shelter.
At the Corinth Civil War Interpretive Center exhibits include "sound sticks" which interpret the military and civilian experience in Corinth during the war.
Did You Know?

Famous author Ambrose Bierce served in the 9th Indiana Infantry at Shiloh. His regiment arrived with Don Carlos Buell's Army of the Ohio, and saw heavy action on the second day of battle. The soldier-turned writer left a vivid account of his exploits in the battle.