Shiloh Battlefield Visitor Center to Close for Remodeling

On October 27, Shiloh Battlefield's Visitor Center will close for remodeling. The work will take two to three weeks to complete. Visitors will be able to view the park movie and receive assistance from rangers in a tent erected next to the park bookstore. More »
Things To Do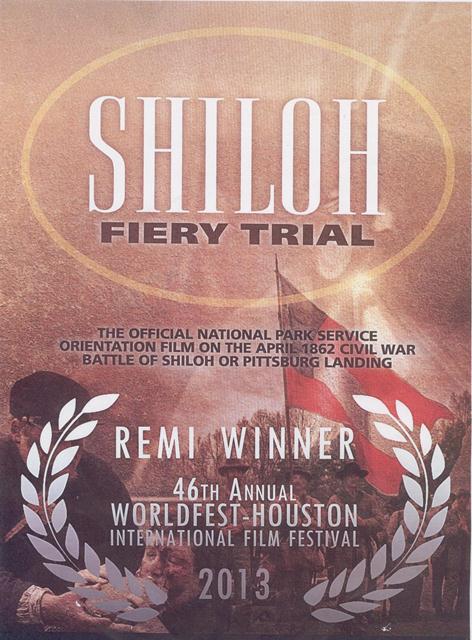 NPS Photo
Museums/
Interpretive Centers: Both the Shiloh Battlefield and the Corinth Civil War Interpretive Center have large exhibit spaces dedicated to showing visitors the tools of war, the people who used those tools, and the effects of their use.
Audio Visuals/Films: Both the Shiloh Battlefield and the Corinth Civil War Interpretive Center have excellent films and displays. Shiloh Battlefield is now showing the new award-winning film, Shiloh: Fiery Trial. The Corinth Center has two short modern, state of the art films - one on the Battle of Shiloh and one on the Battle of Corinth, and a new movie entitled Corinth: A Town Amidst War.
Self-Guided Auto Tour: The Shiloh Battlefield has a 12.7 mile auto tour route with 20 tour stops at such famous places as the Peach Orchard, the Hornet's Nest, and the Albert Sidney Johnston death site. Visitors may also take auto and walking tours of Civil War Corinth, MS. This route includes surviving Civil War fortifications, homes used by Civil War Generals, and portions of the Corinth Battlefield.
Audio Auto Tour: The Shiloh Battlefield bookstore has an 76-minute auto audio tour for purchase. This audio tour will give visitors a more in-depth tour of the battlefield. The CD can be purchased in the park bookstore.
Ranger Programs: The park staff at Shiloh Battlefield conducts daily ranger-led interpretive programs during the peak season from Memorial Day to Labor Day. A schedule is available at the Visitor Center front desk.
Living History: Both Shiloh and Corinth host several living history events throughout the year, mostly from April to October.
Special Events: Numerous special events are held each year at both sites. These range from monument dedications to in-depth hiking tours to natural resources programs.
For Kids: Both Shiloh and Corinth have Junior Ranger programs for kids. Contact a park ranger to find out how to become a Junior Ranger!


Did You Know?

Shiloh National Military Park was originally under the jurisdiction of the United States War Department, who worked with veterans to build and monument the park. It was only in 1933 that Shiloh and the other battlefields were transferred to the National Park Service.