Schedule of Events
Search for Events
Events Upcoming for September
Showing 1 results

 RSS Feed
Saturday, September 27, 2014

On Saturday September 27, Shiloh will be participating in the annual National Public Lands Day. This is America's single largest volunteer day for our public lands. More

Time:

9:00 AM to 1:00 PM

Location:

Shiloh Battlefield

Fees:

Free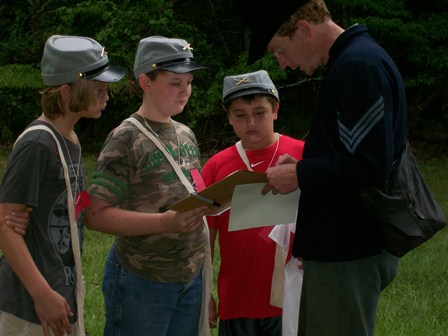 NPS Photo by Chris Mekow
In 2013, Shiloh National Military Park will be offering many special events, exhibits, ranger led programs and tours throughout the year.

In addition, the park will host several living history organizations who will provide Civil War encampments and weapons firing
demonstrations.
Did You Know?

Although Tennessee was a Confederate state, a Federal army at Shiloh was named the Army of the Tennessee. Union forces mostly named their armies after rivers. Confederates named their armies after geographical locations.