Schedule of Events
Search for Events
Events Upcoming for April
Showing 2 results
Thursday, April 17, 2014

Shiloh National Military Park will be hosting a Contraband Camp Symposium April 17 and 18, 2014. More

Location:

Corinth Civil War Interpretive Center

Fees:

Free

Friday, April 18, 2014

Shiloh National Military Park will be hosting a Contraband Camp Symposium April 17 and 18, 2014. More

Location:

Corinth Civil War Interpretive Center

Fees:

Free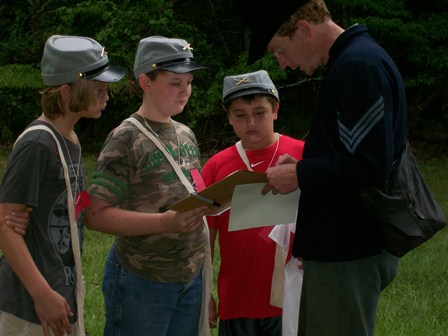 NPS Photo by Chris Mekow
In 2013, Shiloh National Military Park will be offering many special events, exhibits, ranger led programs and tours throughout the year.

In addition, the park will host several living history organizations who will provide Civil War encampments and weapons firing
demonstrations.
Did You Know?

Before Henry Morton Stanley discovered Dr. David Livingstone in Africa ("Dr. Livingstone, I presume"), he was a Confederate infantryman at the Battle of Shiloh. He was captured by the Federals at the battle.