Shiloh Battlefield Visitor Center to Close for Remodeling

On October 27, Shiloh Battlefield's Visitor Center will close for remodeling. The work will take two to three weeks to complete. Visitors will be able to view the park movie and receive assistance from rangers in a tent erected next to the park bookstore. More »
Parson's Ponderings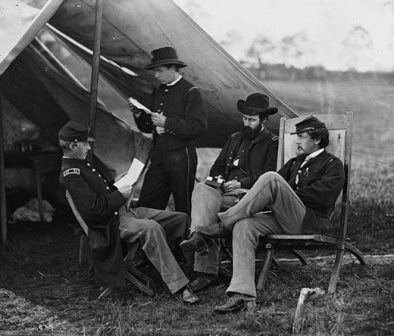 Ranger Tom Parson has written articles on the Civil War experience for the "Daily Corinthian" since the fall of 2011. These well-researched articles are about the Civil War events surrounding the town of Corinth, Mississippi. We present them here for your reading pleasure.
Ranger Parson is currently employed at the Corinth Civil War Interpretive Center of Shiloh National Military Park.
Me, Gus, and a Pain in the Neck
Did You Know?

Two Confederate governors fought at Shiloh. Tennessee governor Isham G. Harris was an aide to Confederate commander Albert Sidney Johnston, while Kentucky's Confederate governor, George W. Johnson, was killed on the second day of battle.