Teacher Packet Now Available for Shiloh Battlefield
Date:
March 5, 2012
Contact:
Rachel Winters
, 662-287-9273
Shiloh National Military Park has a new teacher's packet entitled "Shiloh: A Place of Peace to a Bloody Battlefield," available by request. This teacher's packet contains brief historic information, lesson plans, and activities for use in the classroom. Information on planning a field classroom trip to the Shiloh and Corinth Battlefields is also included in the packet. 
For more information or to request a packet please contact Ranger Rachel Winters at 662-287-9273.
Did You Know?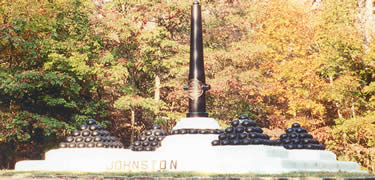 The Confederate army commander, General Albert Sidney Johnston, was killed at Shiloh on April 6, 1862. In all of American history, he is the highest-ranking American military officer ever to be killed in action.