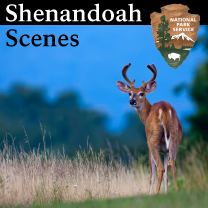 Shenandoah Scenes is a video series that tells the stories that make Shenandoah National Park such a beloved place. Covering a wide range of topics, these short films explore the plethora of natural and cultural resources that can be found within the park boundaries. Filmed and produced by the National Park Service, this series features park rangers, scientists, historians, park visitors, and park partners as they attempt to paint a more complete picture of one of America's most precious resources.
For subtitles, view Shenandoah Scenes (in high definition) on YouTube.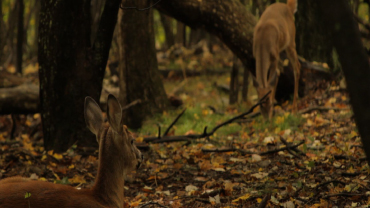 Episode 4
Backcountry Camping: Part 2
Part two of the backcountry camping series. This short video demonstrates the ways in which you can help to protect the resources at Shenandoah National Park while exploring its backcountry.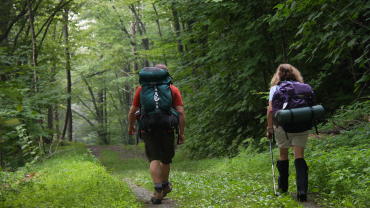 Episode 3
Backcountry Camping: Part 1
Exploring Shenandoah's backcountry is a great way to experience the breathtaking trails, waterfalls, and vistas that the park has to offer. This short video will prepare you for the best possible trip!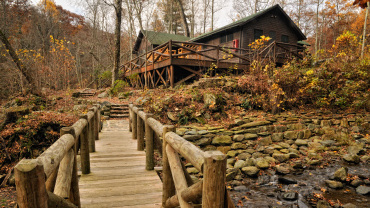 Episode 2
Rapidan Camp
Before Camp David became a Presidential retreat, President Herbert C. Hoover and First Lady Lou Henry Hoover built a Presidential getaway deep in the hollows of what is today Shenandoah National Park.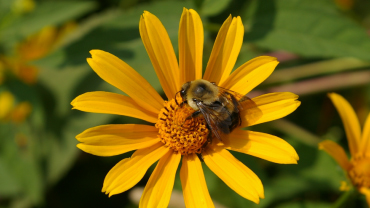 Episode 1
Discover Spring in Shenandoah
Shenandoah National Park and Skyline Drive are known world-wide for the spectacular display of fall colors. But here's a little secret: Shenandoah is just as spectacular in the spring as nature goes all-out decorating the landscape after the long winter.