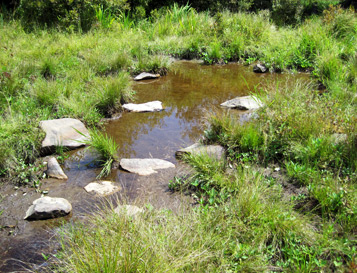 NPS Photo
Freshwater plants in Shenandoah are limited to species that can tolerate seasonal drying. Some common species include numerous grasses, sedges, and rushes, and more showy species such as cardinal flowers (Lobelia cardinalis), marsh willow herb (Epilobium palustre), and blue flag iris (Iris versicolor).
Related Information
One website that provides photographs and helpful biological information about fresh water plants is the following:
National List of Plants that Occur in Wetlands
Listing of this website does not and is not intended to imply endorsement by the National Park Service of commercial services or products associated with the site.