Selma to Montgomery National Historic Trail

Due to the sequestration plan, Lowndes Interpretive Center, will be closed on Sunday's effective March 10, 2013, until further notice. For more information, please call (334) 877-1983 or visit www.nps.gov/semo
Support Your Park
Various opportunities exist throughout the National Park Service for park visitors to show their support for these national treasures.
Some opportunities to support your parks are through direct Donations, the park's Cooperating Association, and Volunteers-In-Parks programs. To find out more about these opportunities, click the links below.
Did You Know?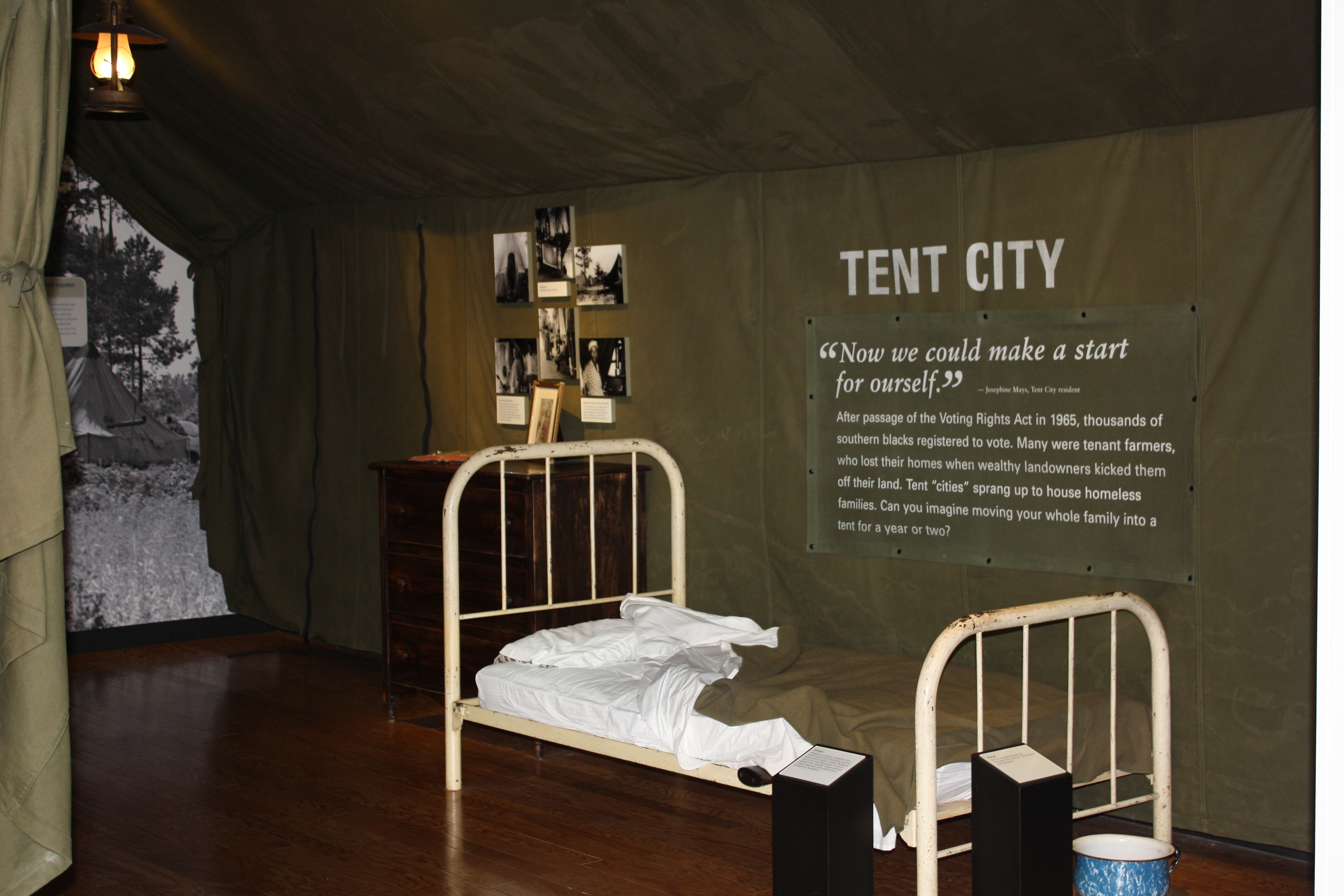 In 1965 several African-American tenant farmer families in Lowndes County, Alabama were evicted from their homes by White land owners because of attempting to register and vote. Few were fortunate to find temporary homes with families and friends, but those who weren't lived on the land near the Lowndes Interpretive Center and referred to the site as, "Tent City."