Interpretive Centers Closure on Wednesday, October 15, 2014

The Lowndes Interpretive Center will close at 11:00 a.m. and the Selma Interpretive Center will be closed on Wednesday, October 15, 2014 due to an All Employee Training.
Photo Gallery
Did You Know?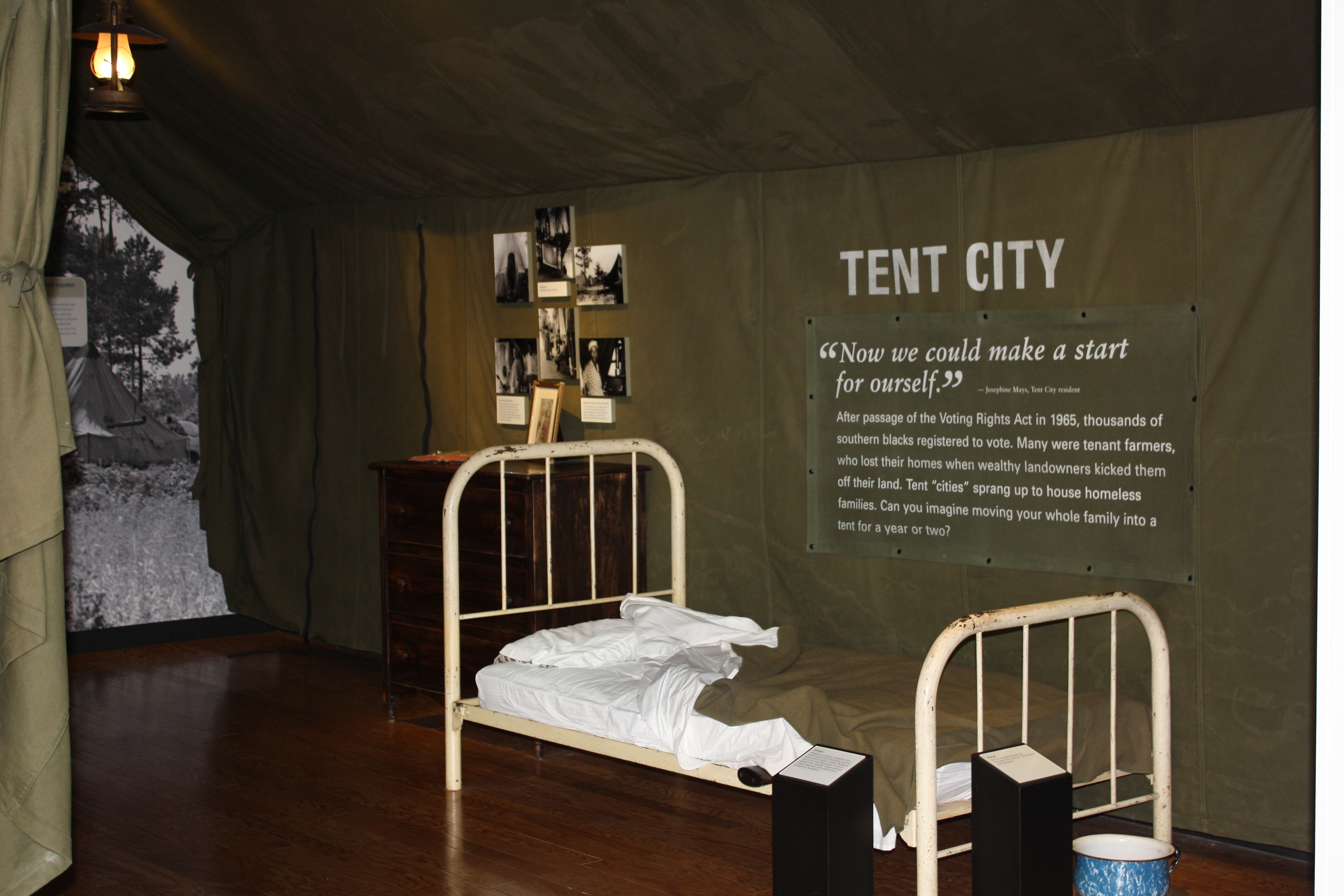 In 1965 several African-American tenant farmer families in Lowndes County, AL were evicted from their homes by White land owners because of attempting to register and vote. A Tent City was established at the location of the Lowndes Interpretive Center as a temporary home for the evicted families.