Plan A Field Trip
Self-Guided

The Lowndes Interpretive Center and Selma Interpretive Center are designed to be self-guided and our award winning film "Never Lose Sight of Freedom" can be seen 9:30 AM - 3:30 PM.
Ranger-Led

There is no fee for our ranger-led programs; however, reservations are required. Walk-ins will be accepted, but we can't guarantee a ranger-led program without a prior reservation.
Call the Lowndes Interpretive Center at (334) 877-1983 or Selma Interpretive Center at (334) 872-0509 and make your reservation today!
Did You Know?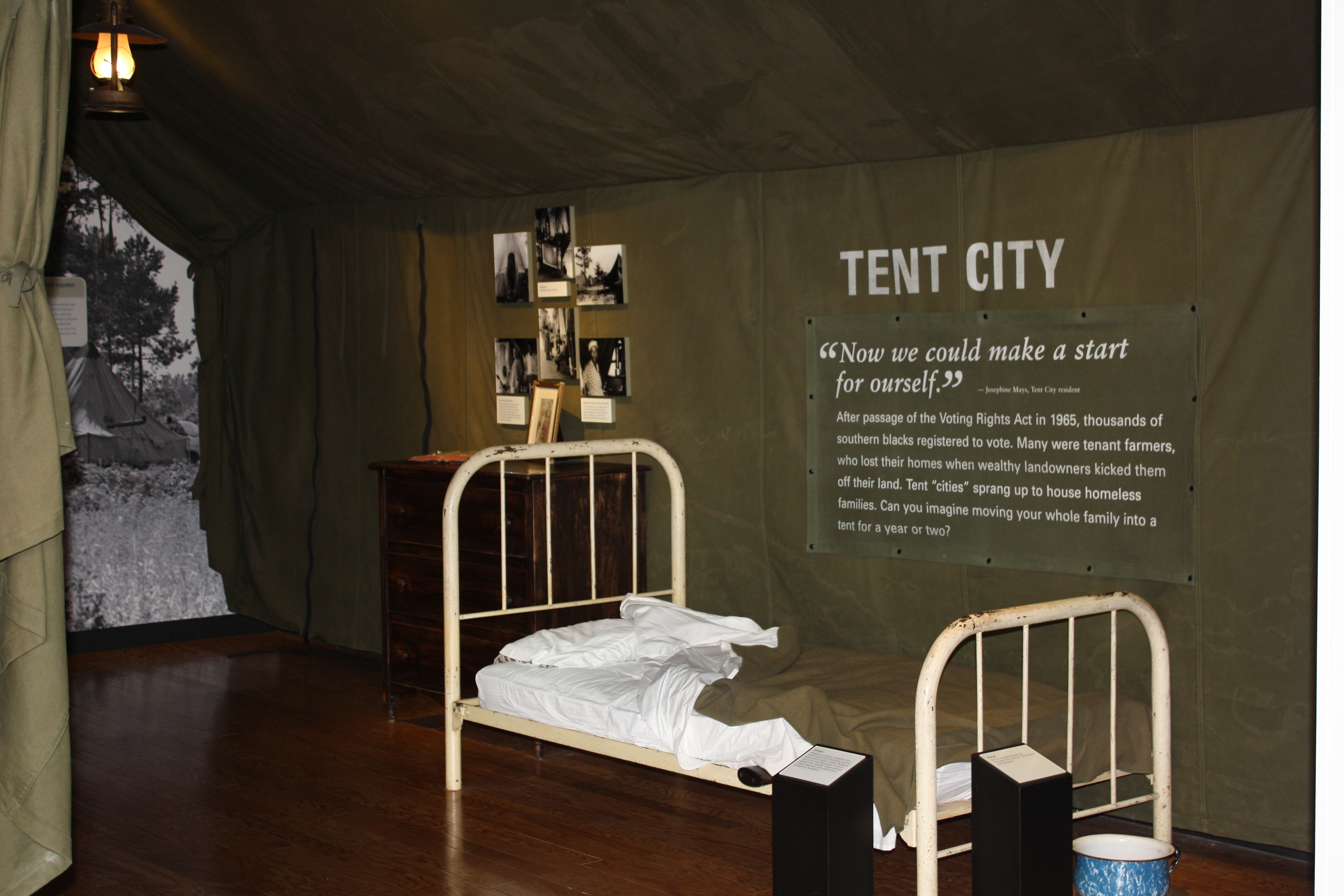 In 1965 several African-American tenant farmer families in Lowndes County, Alabama were evicted from their homes by White land owners because of attempting to register and vote. Few were fortunate to find temporary homes with families and friends, but those who weren't lived on the land near the Lowndes Interpretive Center and referred to the site as, "Tent City."