You May Have Trouble Calling Us

We are experiencing technical problems receiving incoming phone calls. We apologize for the inconvenience. Please send us an email to SEKI_Interpretation@nps.gov or check the "More" link for trip-planning information. More »
The Generals Highway "Road Between the Parks" is OPEN

The section of road between Lodgepole (Sequoia) and Grant Grove (Kings Canyon) will close with the first significant snowstorm after Jan. 6, 2014, and is expected to remain closed through Apr. 15, 2014. Call 559-565-3341 (press 1, 1) for 24-hour status.
Be Prepared! Tire Chains or Cables May Be Required in the Parks at Any Time

All vehicles must carry chains or cables when entering a chain-restricted area. It's the law (CA Vehicle Code, Section 605, Sections 27450-27503). Road conditions may change often. For road conditions, call 559-565-3341 (press 1, 1). More »
Vehicle Length Limits in Sequoia National Park (if Entering/Exiting Hwy 198)

Planning to see the "Big Trees" in Sequoia National Park? If you enter/exit via Hwy. 198, please pay close attention to vehicle length advisories for your safety and the safety of others. More »
Featured Volunteers
Native Plant Nursery Volunteers
These talented and dedicated volunteers support the operations of the native plant nursery by propagating and repotting native plants, collecting seed, controlling weeds and preparing plant stock for revegetation projects. The native plant nursery plays a critical role in the parks' ecological restoration by producing native plant stock for outplanting at restoration sites throughout the parks.
Volunteers support the native plant nursery and revegetation projects throughout the park.

Duration:

2 minutes, 50 seconds

Credit / Author:

NPS Video
Chevron Volunteer Group Constructs New Trail Segment
As a result of heavy winter snows, an enormous fir tree fell and obliterated a section of the Congress Trail, one of the most heavily used trails in the Giant Forest. Because the tree was too large to remove, a new trail segment needed to be constructed. Working with National Park Service staff, a group of employee volunteers from the Chevron Corporation, coordinated by our partner Nature Corps, completed a new section of trail to replace the segment covered by the fallen tree.
Nature Corps/Chevron volunteer group performs trail maintenance in the Giant Forest.

Duration:

2 minutes, 56 seconds

Credit / Author:

NPS Video
NPS Photo
Jim Dempsey, Foothills Visitor Center Assistant
After a 32 year career in the National Park Service, Jim Dempsey continues his service as a volunteer at Sequoia and Kings Canyon National Parks. His experiences in trail maintenance, forestry, safety, interpretation and visitor protection in parks throughout the country make Jim an invaluable reference for visitors and park employees alike. Jim and his wife chose Three Rivers for their retirement home where they have lived for the past 20 years – the longest they've lived in any one place.
For the last 13 years Jim has been at the Foothills Visitor Center assisting visitors and sharing his experiences and expertise in the parks. Jim says he continues to volunteer because he enjoys working with people and being a part of the park service family. His favorite part of the parks is Cedar Grove which he feels is less visited than other areas. After a working there one summer he enjoys returning to the area to enjoy the beauty of the Kings Canyon and camping it offers.
Did You Know?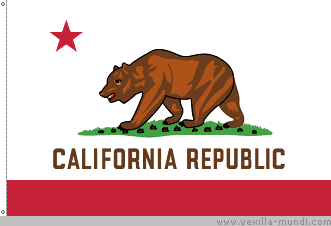 Although California's state flag has a grizzly bear on it, no grizzlies live in California anymore. The last known grizzly in the state was shot in 1922 just outside what is now Kings Canyon National Park. The remaining bears are all black bears -- no matter what color they are.