Changes to Some Opening/Closing Dates for Services and Facilities – Check Back for Updates

Some of the opening/closing dates for facilities and visitor services in the parks have changed due to weather and/or other circumstances. See link for details and match to locations on the park map (under "Park Tools," bottom left, this page). More »
Road Conditions (Entire Park) and Road Construction Delays (if Entering/Exiting Hwy. 198)

Expect 20-minute to 1-hour construction delays on main road through parks (Generals Hwy) until Memorial Day weekend (7 a.m.-6 p.m.). See link for schedule. Call for 24-hour road conditions info: 559-565-3341 (press 1, 1, 1). More »
Vehicle Length Limits Have Changed in Sequoia NP (if Entering/Exiting Hwy 198)

Planning to see the "Big Trees" in Sequoia National Park? If you enter/exit via Hwy. 198, please pay close attention to new vehicle length advisories for your safety and the safety of others. More »
You May Have Trouble Calling Us. Use the "Contact Us" Link (Bottom Left) to Send an E-mail.

We are experiencing technical problems receiving some incoming phone calls at the parks. We apologize for the inconvenience. Please keep trying to reach us or check this website for frequently-asked questions. The search box (top, right) may be helpful.
Prescribed Fires Planned at Ash Mountain/Sequoia National Park (Parks' South Entrance)

Fire crews will be working on hazard fuel reduction project at Ash Mountain (south entrance) starting May 23. There are nine small burn segments near the south entrance. The fire may be visible from the road and will produce smoke for very short periods.
Donate
Your donations make a real difference in directly helping the parks! You can donate
in many ways:
- give a general cash donation
- make a gift to honor or remember someone or a special event
- request donations in lieu of gifts
- support a specific park fund or program
- make a bequest
- leave a legacy
- leave a gift of property
You can also choose to donate to any of three organizations: the park itself, or the park's two closest partners:

the Sequoia Natural History Association and the Sequoia Parks Foundation.
Click the links above to make a donation to our partners.
To donate directly to the park (we cannot yet accept donations online), mail a check to:
Sequoia & Kings Canyon National Parks
47050 Generals Highway
Three Rivers, CA 93271.
Many park programs and projects can use a financial boost, including bear management, education programs in the parks and at valley schools, trail building and maintenance, habitat restoration, and search and rescue. Let us know your particular interest and we can describe related programs that could benefit from your help. Click this contact us link or call 559-565-3136.
The wildlife, ecosystems, staff, and visitors of Sequoia & Kings Canyon National Parks appreciate your support!
Did You Know?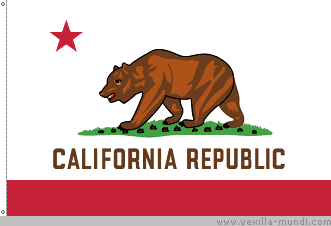 Although California's state flag has a grizzly bear on it, no grizzlies live in California anymore. The last known grizzly in the state was shot in 1922 just outside what is now Kings Canyon National Park. The remaining bears are all black bears -- no matter what color they are.