You May Have Trouble Calling Us

We are experiencing technical problems receiving incoming phone calls. We apologize for the inconvenience. Please send us an email to SEKI_Interpretation@nps.gov or check the "More" link for trip-planning information. More »
The Generals Highway "Road Between the Parks" is OPEN

The section of road between Lodgepole (Sequoia) and Grant Grove (Kings Canyon) will close with the first significant snowstorm after Jan. 6, 2014, and is expected to remain closed through Apr. 15, 2014. Call 559-565-3341 (press 1, 1) for 24-hour status.
Be Prepared! Tire Chains or Cables May Be Required in the Parks at Any Time

All vehicles must carry chains or cables when entering a chain-restricted area. It's the law (CA Vehicle Code, Section 605, Sections 27450-27503). Road conditions may change often. For road conditions, call 559-565-3341 (press 1, 1). More »
Vehicle Length Limits in Sequoia National Park (if Entering/Exiting Hwy 198)

Planning to see the "Big Trees" in Sequoia National Park? If you enter/exit via Hwy. 198, please pay close attention to vehicle length advisories for your safety and the safety of others. More »
Human-Bear Management Program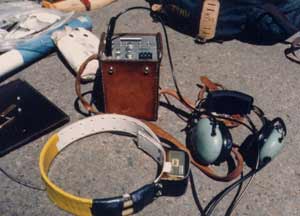 NPS Photo
Please read important park alerts by clicking the red tab above before you come to the parks.

Goal:
To restore and perpetuate the natural distribution, ecology, and behavior of black bears free of human influences.
Objectives:
To eliminate the availability of human food sources and human activities which may significantly modify bear populations.
To minimize and mitigate human/bear interactions that result in a learned orientation of bears toward people, a negative experience for people and/or a need to destroy bears.
To provide opportunities for visitors to understand and appreciate the black bear in its natural environment.
The bear management program is outlined in the Parks' Bear Management Plan (downloadable, 80 KB, PDF format). The program consists of proactive measures such as food storage and education, and reactive measures such as hazing bears and as a last resort, destruction of bears. All employees of the Parks and concessions companies participate in bear management in countless ways from emptying dumpsters to giving "bear talks" to filing paperwork to hiring bear technicians. Program oversight rests within the Division of Resource Management and Science. The Wildlife Biologist oversees and manages the program. When funding is available, biological technicians (bear techs) are hired - they are the heart of the program and the employees you are likely to see in the campgrounds chasing bears and educating new campers. And don't forget - you are part of the program too, and we are grateful for your support!
Did You Know?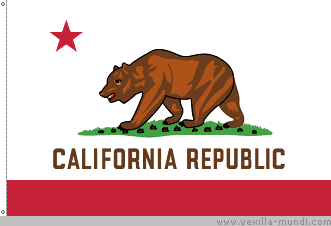 Although California's state flag has a grizzly bear on it, no grizzlies live in California anymore. The last known grizzly in the state was shot in 1922 just outside what is now Kings Canyon National Park. The remaining bears are all black bears -- no matter what color they are.