Changes to Some Opening/Closing Dates for Services and Facilities – Check Back for Updates

Some of the opening/closing dates for facilities and visitor services in the parks have changed due to weather and/or other circumstances. See link for details and match to locations on the park map (under "Park Tools," bottom left, this page). More »
Road Conditions (Entire Park) and Road Construction Delays (if Entering/Exiting Hwy. 198)

Expect 20-minute to 1-hour construction delays on main road through parks (Generals Hwy) until Memorial Day weekend (7 a.m.-6 p.m.). See link for schedule. Call for 24-hour road conditions info: 559-565-3341 (press 1, 1, 1). More »
Vehicle Length Limits Have Changed in Sequoia NP (if Entering/Exiting Hwy 198)

Planning to see the "Big Trees" in Sequoia National Park? If you enter/exit via Hwy. 198, please pay close attention to new vehicle length advisories for your safety and the safety of others. More »
You May Have Trouble Calling Us. Use the "Contact Us" Link (Bottom Left) to Send an E-mail.

We are experiencing technical problems receiving some incoming phone calls at the parks. We apologize for the inconvenience. Please keep trying to reach us or check this website for frequently-asked questions. The search box (top, right) may be helpful.
Prescribed Fires Planned at Ash Mountain/Sequoia National Park (Parks' South Entrance)

Fire crews will be working on hazard fuel reduction project at Ash Mountain (south entrance) starting May 23. There are nine small burn segments near the south entrance. The fire may be visible from the road and will produce smoke for very short periods.
Human-Bear Management Program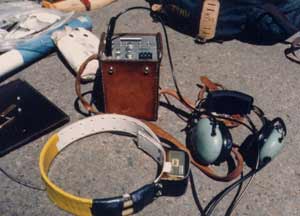 NPS Photo
Please read important park alerts by clicking the red tab above before you come to the parks.

Goal:
To restore and perpetuate the natural distribution, ecology, and behavior of black bears free of human influences.
Objectives:
To eliminate the availability of human food sources and human activities which may significantly modify bear populations.
To minimize and mitigate human/bear interactions that result in a learned orientation of bears toward people, a negative experience for people and/or a need to destroy bears.
To provide opportunities for visitors to understand and appreciate the black bear in its natural environment.
The bear management program is outlined in the Parks' Bear Management Plan (downloadable, 80 KB, PDF format). The program consists of proactive measures such as food storage and education, and reactive measures such as hazing bears and as a last resort, destruction of bears. All employees of the Parks and concessions companies participate in bear management in countless ways from emptying dumpsters to giving "bear talks" to filing paperwork to hiring bear technicians. Program oversight rests within the Division of Resource Management and Science. The Wildlife Biologist oversees and manages the program. When funding is available, biological technicians (bear techs) are hired - they are the heart of the program and the employees you are likely to see in the campgrounds chasing bears and educating new campers. And don't forget - you are part of the program too, and we are grateful for your support!
Did You Know?

Sequoia wood proved too brittle for most lumber uses. Some felled sequoias even shattered as they hit the ground. Most lumbered sequoias ended up as fence posts, shingles, and even match sticks!