You May Have Trouble Calling Us

We are experiencing technical problems receiving incoming phone calls. We apologize for the inconvenience. Please send us an email to SEKI_Interpretation@nps.gov or check the "More" link for trip-planning information. More »
The Generals Highway "Road Between the Parks" is OPEN

The section of road between Lodgepole (Sequoia) and Grant Grove (Kings Canyon) will close with the first significant snowstorm after Jan. 6, 2014, and is expected to remain closed through Apr. 15, 2014. Call 559-565-3341 (press 1, 1) for 24-hour status.
Be Prepared! Tire Chains or Cables May Be Required in the Parks at Any Time

All vehicles must carry chains or cables when entering a chain-restricted area. It's the law (CA Vehicle Code, Section 605, Sections 27450-27503). Road conditions may change often. For road conditions, call 559-565-3341 (press 1, 1). More »
Vehicle Length Limits in Sequoia National Park (if Entering/Exiting Hwy 198)

Planning to see the "Big Trees" in Sequoia National Park? If you enter/exit via Hwy. 198, please pay close attention to vehicle length advisories for your safety and the safety of others. More »
Public Participation
Staff members at Sequoia and Kings Canyon National Parks are required by the National Environmental Policy Act (NEPA) and other federal laws to make a diligent effort to involve the public in decisions and actions of the agency.
The public plays an essential role in taking care of our national parks. Park decision making is vastly improved when the diverse perspectives and ideas from the public are considered. Park planners need and want to hear from you ... One comment can make a difference.
Why is Commenting Important?
Although park planners and resource managers often have very specialized knowledge of an area, it would be impossible for them to know all the issues of importance to the hundreds of thousands of visitors to that area — this information needs to come from the visitors themselves. Park plans are more thorough and park management and operation is improved because of the members of the public who have chosen to participate in decision-making ... YOUR comment CAN make a difference.
Public participation in park planning is solicited through a number of avenues. Press releases are issued, notices are posted in local newspapers, and in some cases, press conferences or media events may be held. Public comment has most frequently come to the park via letters and statements received during public meetings.
Public comments on planning efforts can be made online using the National Park Service's Planning, Environment, and Public Comment (PEPC) system. Please Note: PEPC is intended as a clearinghouse for public comments on PLANNING efforts. Comments regarding park operations should not be submitted via PEPC.
Alternatively, to submit written comments or questions, please send correspondence to:
Superintendent
Sequoia and Kings Canyon National Parks
47050 Generals Highway
Three Rivers, CA 93271
How to Stay Involved
Superintendent
Project Mailing List
Sequoia and Kings Canyon National Parks
47050 Generals Highway
Three Rivers, CA 93271

or e-mail seki_planning@nps.gov
Did You Know?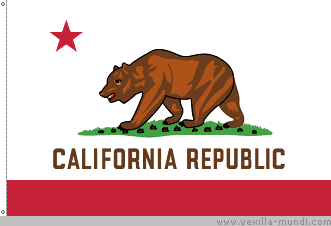 Although California's state flag has a grizzly bear on it, no grizzlies live in California anymore. The last known grizzly in the state was shot in 1922 just outside what is now Kings Canyon National Park. The remaining bears are all black bears -- no matter what color they are.