Road Construction Delays on Park Roads for 2014 Season

Expect occasional 15-minute to 1-hour delays in Sequoia and Kings Canyon National Parks on weekdays only (times vary), including delays to/from the General Sherman Tree, Crystal Cave, and Grant Grove. More »
Vehicle Length Limits in Sequoia National Park (if Entering/Exiting Hwy 198)

Planning to see the "Big Trees" in Sequoia National Park? If you enter/exit via Hwy. 198, and your vehicle is longer than 22 feet (combined length), please pay close attention to vehicle length advisories for your safety and the safety of others. More »
You May Have Trouble Calling Us

We are experiencing technical problems receiving incoming phone calls. We apologize for the inconvenience. Please send us an email to SEKI_Interpretation@nps.gov or check the "More" link for trip-planning information. More »
Fire History of a Sequoia-Mixed Conifer Forest Abstract
Abstract
Fire History of a Sequoia-Mixed Conifer Forest. B.M. Kilgore and D. Taylor. 1979. Ecology 60:129-142.
Using fire scarred trees in the Redwood Mountain area of Kings Canyon National Park, years of past occurrence and past fire frequencies were determined. Prior to 1875 fire frequency averaged 9 yr on west-facing slopes and 16 yr on east-facing slopes. Mean fire-free intervals between 1700 and 1875 varied by habitat, from 5 yr in ponderosa pine on a dry ridge to 15-18 yr on more moist sites with fir.
Did You Know?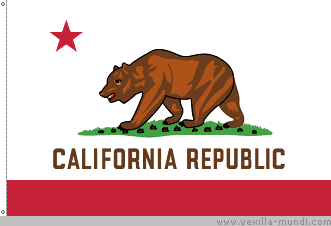 Although California's state flag has a grizzly bear on it, no grizzlies live in California anymore. The last known grizzly in the state was shot in 1922 just outside what is now Kings Canyon National Park. The remaining bears are all black bears -- no matter what color they are.