Road Construction Delays on Park Roads for 2014 Season

Expect occasional 15-minute to 1-hour delays in Sequoia and Kings Canyon National Parks on weekdays only (times vary), including delays to/from the General Sherman Tree, Crystal Cave, and Grant Grove. More »
Vehicle Length Limits in Sequoia National Park (if Entering/Exiting Hwy 198)

Planning to see the "Big Trees" in Sequoia National Park? If you enter/exit via Hwy. 198, and your vehicle is longer than 22 feet (combined length), please pay close attention to vehicle length advisories for your safety and the safety of others. More »
You May Have Trouble Calling Us

We are experiencing technical problems receiving incoming phone calls. We apologize for the inconvenience. Please send us an email to SEKI_Interpretation@nps.gov or check the "More" link for trip-planning information. More »
Current Fires
Information on all significant fires occurring in the parks is available on the InciWeb website. This link takes you away from the park webpages; use your web browsers "Back" button to return to this site.
To read additional information on recent fire activity in the parks, click on park News Releases.
Additional maps and information will be posted to this page as fires occur and information becomes available.
---
Mosquito Prescribed Burn in Sequoia National Park
Operations Continuing on the Mosquito Prescribed Burn:
Fire operations are expected to continue through Friday, October 25, 2014. The Tar Gap Trail as well as the Mosquito Lake Trail will remain closed until fire activity diminishes. Smoke can be expected in the Mineral King Valley, as well as potentially in Three Rivers, through the weekend. For additional updates, see our News Release webpage.
---
Bear Hill Prescribed Fire in Sequoia National Park
Bear Hill Prescribed Fire Ignitions Completed June 2, 2014 News Release (PDF, JPEG)
Trail Status: All of the trails that were closed in the vicinity of the Bear Hill Prescribed Fire are now open to the public except for a small segment of the Alta Trail. Hikers are advised to stay on trails due to continued burning of logs and other fuels on the forest floor. Limited smoke impacts should be expected. See the fire update news release from June 30th (PDF, JPG) and the associated trail closure map (PDF, JPG) for more information.
---
Giant Sequoia regeneration following a prescribed fire.

Did You Know?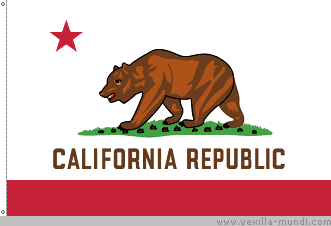 Although California's state flag has a grizzly bear on it, no grizzlies live in California anymore. The last known grizzly in the state was shot in 1922 just outside what is now Kings Canyon National Park. The remaining bears are all black bears -- no matter what color they are.