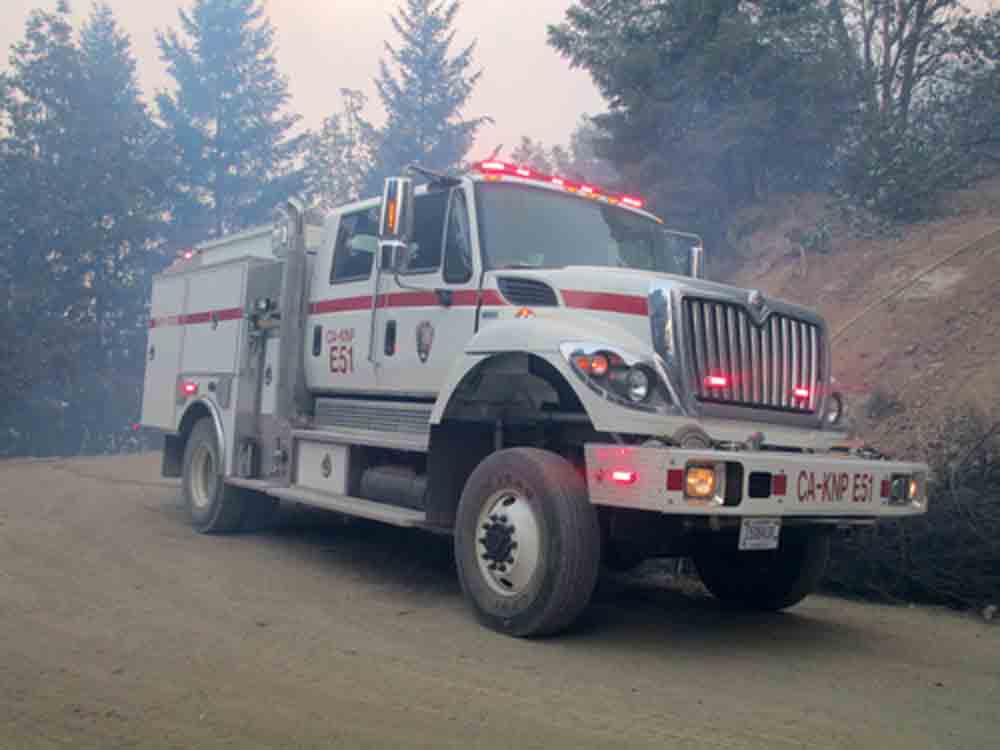 Engine 51 is a Type 3 wildland engine stationed out of Grant Grove in Kings Canyon National Park. Their primary responsibilities include wildfire suppression in the park and surrounding areas, prescribed fire within the park, and national assignments. With three permanent positions and three seasonals, Engine 51 provides five day staffing during the summer months. The Engine 51 crew members also provides staffing for the parks only Type 6 engine in Cedar Grove during times of high visitation/high fire danger.
When not directly involved with the parks fire management program Engine 51 assists other park divisions in scheduled and unscheduled activities. These activities can include traffic control, public relations/interpretative programs, hazard tree removal, infrastructure maintenance, and search and rescue.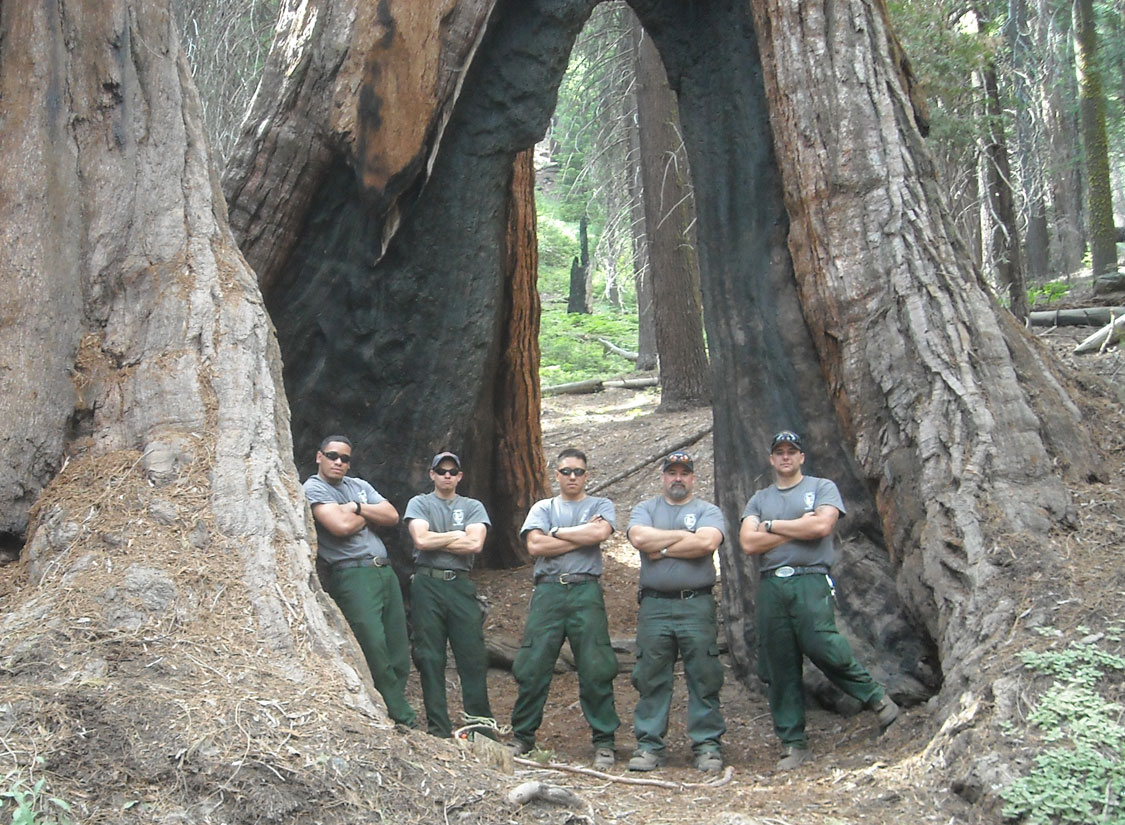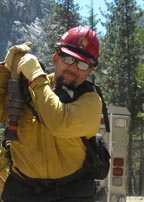 Meet the Crew:
Captain Larry Smith:

Captain Smith is a true parkie; having spent 21 years with the National Park Service. His travels have taken him to six different parks with varying responsibilities ranging from maintenance and interpretation to hazardous materials, law enforcement, and wildland fire. This is Larry's 12th season in Sequoia and Kings Canyon National Parks as Captain 51. In addition to his wildland duties, Larry serves on the Grant Grove structural company as a fire officer.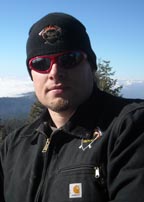 Fire Engine Operator (Engineer) Tom Stevens:

Prior to working for the National Park Service, Engineer Stevens spent 2005-2009 with the US Fish and Wildlife Service's Fire Management Program in the Southeast. This is Tom's fourth year in the park on E 51, and his second full season as engineer. His' daily duties range from feed and care of the engine to command and control when Captain Smith isn't available. In addition to his daily duties,Tom serves on the Grant Grove structural company as a driver/ operator.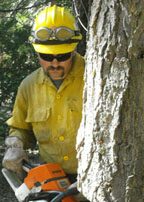 Assistant Fire Engine Operator (FEO) Matt Hundt:

This is FEO Hundt's second year at Sequoia and Kings Canyon National Parks and his first permanent duty station. Matt's primary responsibility is the operation and maintenance of E-51. In addition to his daily duties, Matt serves on the Grant Grove structure engine company and as an EMT on the Grant Grove ambulance.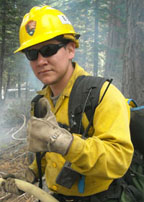 Firefighter Jose Aranzazu:

Jose comes to us from Tulare County having spent four years working as a paid call firefighter. This is his second season with the National Park Service and E-51. Jose is qualified Type II Firefighter and is working on his Faller A (tree falling) taskbook
Firefighter Josue Hurtado:
Josue is a 2011 graduate of the Rio Hondo Wildland Fire Academy. Upon completion of the academy, Mr. Hurtado spent the summer working with the Rio Hondo Roadrunners, a hand crew on the Angeles National Forest. This will be Josue's first year on E-51 and with the National Park Service. He is qualified as a Type II Firefighter.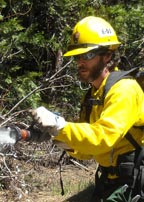 Firefighter Bryan Kilcrease:
This is Bryan's first season in wildland fire, and his first year on E-51. He has spent the past twelve years serving the country with the United States Navy as a parachute rigger and survival equipment specialist. During the off season, Bryan attends Reedley College where he is studying Forestry and Natural Resources.