Air Quality -- Visibility
Park views are often obscured, most frequently in the summer. Contributions of air pollutants from vehicle emissions, agricultural activities, prescribed and wildland fire, and other sources of fine particles limit the visitor experience in these parks.
A good way to learn more about air quality problems in our national parks is to view the network of National Park Service webcams. The website also provides a wealth of data on air quality over time.
Go to the
Giant Forest Webcam page > > >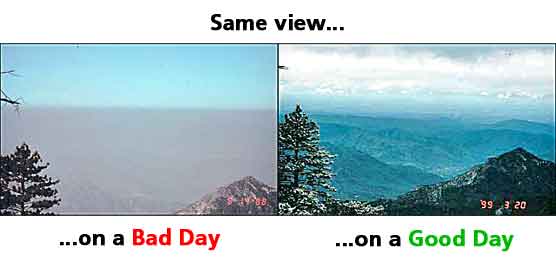 NPS Photos