Wilderness Stewardship Plan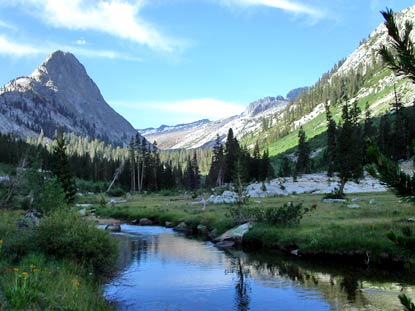 J. Warner Photo
What does wilderness mean to you? What do you want to see-or not see-when you travel in the wilderness?

We will be developing a plan for how to oversee use and protection of the park wilderness, and we are looking for your input.

When the Wilderness Stewardship Plan is written, it will establish both a philosophy and criteria for making specific decisions about how we all use the wilderness.

The Wilderness Act of 1964 provides the basic standards for care-taking in all units of the National Wilderness Preservation System. Wilderness designation requires higher standards for protection than applies to other park land.

Over 808,000 acres, some 93.4% of Sequoia and Kings Canyon National Parks, was designated as Wilderness as part of the 1984 California Wilderness Act. And an additional 30,000 acres (roughly 2.5%)of these parks are managed as wilderness per National Park Service policies.

Public input has identified a number of topics for a new wilderness plan to address, such as use of campfires, signs, and trails. For each topic, park staff will develop a range of alternative ways of dealing with each issue.

If you would like more information on this project, please visit http://parkplanning.nps.gov/sekiwild.