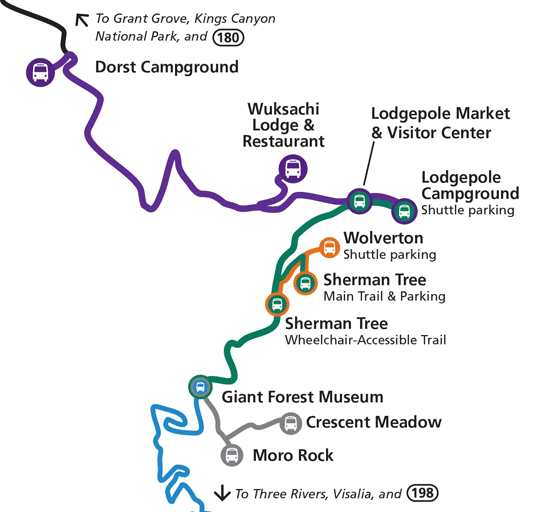 National Park Service
A key goal of the Giant Forest restoration was to provide visitors with opportunities to experience giant sequoias on foot rather than from vehicles. A crucial component of this goal is a shuttle, enabling visitors to park their vehicles once during the day and experience Giant Forest's key features by foot, avoiding the prolonged parking congestion that was prevalent at many sites in the grove before restoration.
In May 2007, the Sequoia Shuttle began operating in Giant Forest. A cooperative effort with the City of Visalia, the shuttle provides service from Visalia and Three Rivers to Giant Forest in addition to transportation within Giant Forest.