Road Construction Delays on Park Roads for 2014 Season

Expect occasional 15-minute to 1-hour delays in Sequoia and Kings Canyon National Parks on weekdays only (times vary), including delays to/from the General Sherman Tree, Crystal Cave, and Grant Grove. More »
Vehicle Length Limits in Sequoia National Park (if Entering/Exiting Hwy 198)

Planning to see the "Big Trees" in Sequoia National Park? If you enter/exit via Hwy. 198, and your vehicle is longer than 22 feet (combined length), please pay close attention to vehicle length advisories for your safety and the safety of others. More »
You May Have Trouble Calling Us

We are experiencing technical problems receiving incoming phone calls. We apologize for the inconvenience. Please send us an email to SEKI_Interpretation@nps.gov or check the "More" link for trip-planning information. More »
Ecological Restoration Overview
NPS photo
After a century of human use and development, the forest ecosystem in Giant Forest had changed in several ways. Paved roads, trails, and parking lots changed drainage patterns, allowing water to concentrate and create erosion gullies. Vehicle and foot travel compacted the soil and quickly broke down needles and twigs on the soil surface, depleting the topsoil of organic matter. Groups of mature trees were cleared for buildings and parking lots. Fire, on which giant sequoias depend for regeneration, could not be used in Giant Forest Village. There were very few grasses, wildflowers, shrubs, or tree seedlings in the Village because of lack of fire and human trampling.
Ecological restoration is the process of assisting the recovery and management of ecological integrity. In Giant Forest, the goals of ecological restoration were to:
Regrade roads, trails, parking lots, and other altered landforms to approximate original topography and drainage patterns.
Restore soil properties to approximate those of surrounding, undisturbed soils.
Restore the vegetation in the short term by reproducing the species composition, density, and spatial pattern of regeneration that would result from a natural fire event
Restore the vegetation in the long term by integrating the site into the natural fire regime typical of surrounding areas of Giant Forest.
Did You Know?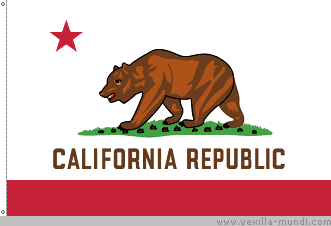 Although California's state flag has a grizzly bear on it, no grizzlies live in California anymore. The last known grizzly in the state was shot in 1922 just outside what is now Kings Canyon National Park. The remaining bears are all black bears -- no matter what color they are.