Summit Shuttle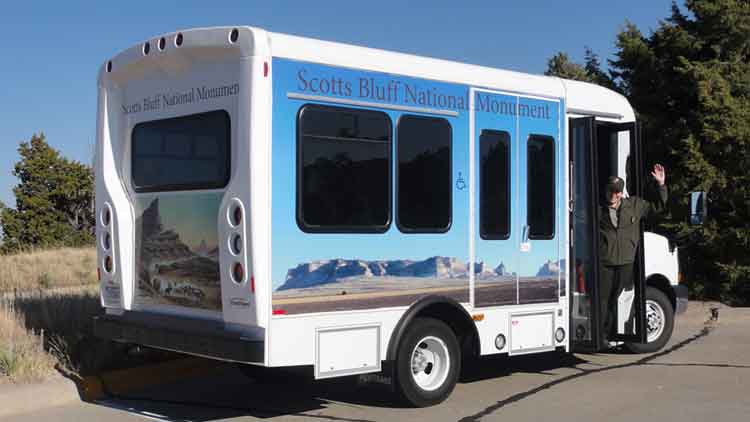 The Monument's shuttle service is available to visitors free of charge. This service allows visitors whose vehicle is too large to drive up the summit road to still visit the top. Maximum dimensions of vehicles allowed through the tunnels are: 25 feet long and 12 feet high. No trailers are allowed on the summit road.

The shuttle also gives visitors the flexibility to be dropped off on the summit and walk down the Saddle Rock Trail to the Visitor Center. Visitors may also wish to ride up and down with a Park Ranger to the summit while enjoying the view while we do the driving.
The shuttle service is available upon request as staffing allows.
Did You Know?

The Summit Road at Scotts Bluff National Monument is believed to be the oldest existing concrete road in the state of Nebraska. The road allows visitors to drive to the top of the bluff through three tunnels for a spectacular view of the valley.