Fees & Reservations
Entrance Fee Season:

May 1 - October 31 annually.
Entrance Fees: valid for 7 days
Cars -- $5.00 per private, noncommercial vehicle

Bicycles / Motorcycles / Hiking / Horseback Riding -- $3.00 per adult (age 16 and up)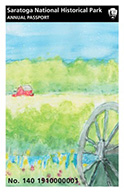 Entrance Fees: park-specific Annual Pass
Saratoga National Historical Park Annual Pass: $10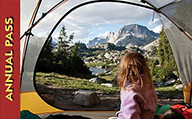 Interagency Passes: Annual Pass
Available to general public: $80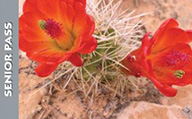 Interagency Passes: Senior Pass
Lifetime pass, available to US citizens age 62 and over: $10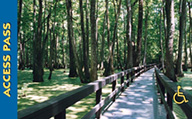 Interagency Passes: Access Pass
Lifetime pass available to US citizens with some form of permanent disability: free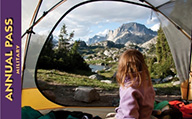 Interagency Passes: Military Pass
Annual pass available to active duty US military and their dependents: free
Special Use Permits (SUPs)
Filing a Special Use Permit (SUP) is required for any non-traditional use of the park, including: commercial filming / photography; documentary filming / photography; weddings; and public assemblies, meetings, or gatherings.
There are two types of forms --one for filming / photography, one for other uses-- plus a regular and a short form in each category, based on the size or complexity of the use in question.
Downloadable Special Use Permit forms are available by the following links:
Regular form Special Use Permit (form 10-930)
Word document (33 kb)
PDF document (48 kb)
Short form Special Use Permit (form 10-930s)
Word document (30 kb)
PDF document (43 kb)
Filming Permit, regular form (form 10-932)
Word document (39 kb)
PDF document (190 kb)
Filming Permit, short form (form 10-931)
Word document (30 kb)
PDF document (115 kb)