Support Your Park
Facebook
"Like" Salinas Pueblo Missions National Monument on Facebook and keep current on up to the minute information. We share exciting photos, stories, history, current information, interesting links to other parks, and happenings as they happen that extend beyond formal News Releases. Click the link below to go to our Facebook page and "Like" us today!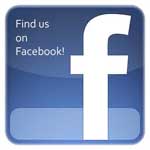 Become a fan of Salinas Pueblo Missions on our fac
more...


Did You Know?

By traditional division of labor the women and children of the community were mainly responsible for building the masonry house blocks of the pueblo, and they also built the mission structures.