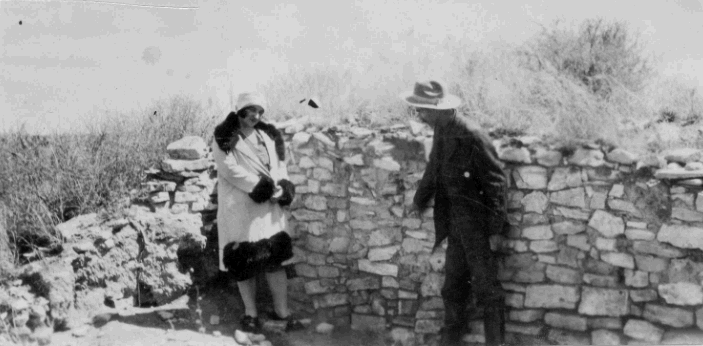 SAPU Museum Collection
Salinas Pueblo Missions National Monument was established in November 1909 to protect what is today the Gran Quivira Unit of the park. This original park, Gran Quivira National Monument, protected the San Buenaventura Mission and later, through land additions in 1919, the surrounding pueblo mounds. Almost 24 years after the monument was established, Gran Quivira had its first employee, WH "Doc" Smith, a local doctor who became the park's Custodian. Paid 50 cents a day, Smith worked to establish a presence at the park, leading tours, building fences, putting in septic systems, assisting with archeological investigations, and dealing with treasure hunters. Smith would retired in 1936 passing on a legacy of protection at Gran Quivira that would inspire all subsequent Superintendents.

Doc Smith is one of the many colorful characters from the history of Salinas Pueblo Missions National Monument. For further information on people from all periods of the history of the Salinas Pueblo Missions follow the links to the left. This section of the website is currently undergoing updates and expansions. Check back soon for expanded content.