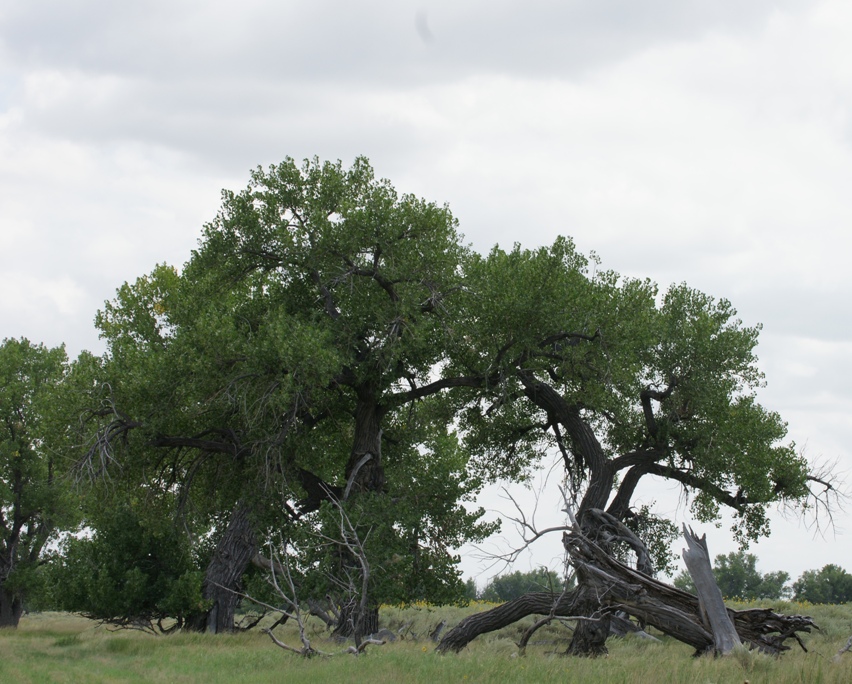 National Park Service
Historic disturbances and drought affect vegetation composition of the Sand Creek Massacre NHS. These disturbances include livestock grazing, agriculture, and construction of a canal and airport landing strip. Vegetation composition shifts since 1864 may be related to introduced exotic species, changes in fire frequency, agricultural and development disturbances, and drought. Cottonwood stands lining Sand Creek date to approximately 1865-1885, though it is possible some trees were present during the massacre as seedlings or saplings. The establishment of cottonwoods may be associated with flooding events.
Vegetation is an integral part of the cultural landscape. The Sand Creek Massacre area is significant to several native Plains cultures that have historical and cultural associations with the land and its resources. The Cheyenne and Arapaho tribes traditionally used the area, though it is also associated with the Comanche, Kiowa, and Ute. In 2004, an assessment identified ethnographic resources, or resources meaningful to how a group of people identifies itself.