Map and Site Information: Will Rogers State Historical Park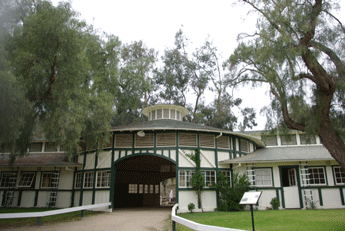 Photo by Alan English
Will Rogers was the highest paid actor in the 1930s. His roles as columnist, philosopher, actor, and radio personality are what made him so popular and successful. He purchased a ranch in the Santa Monica Mountains in the 1920s for his family to enjoy. His life was cut short due to a plane crash in 1935, and his wife passed away barely ten years later. The ranch then became a state park.
Visitors have many activity options including tours of the 31 room house, horseback riding, and a moderate three mile hike loop to Inspiration Point. There is also a newly renovated visitor center mirroring the lifestyle of the late Will Rogers.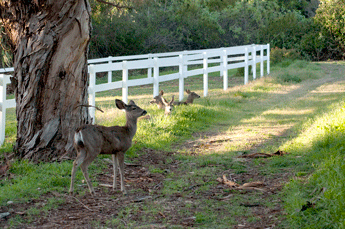 Site Info and Map
Directions
1501 Will Rogers State Park Rd, Los Angeles, CA 90272
Pacific Coast Hwy to Sunset Blvd. Inland 5 miles on Sunset Blvd. Entrance signs on left side of road.
Did You Know?

Piece by piece, a trail is forging its way along the "backbone" of the recreation area. California State Parks took the first step toward a 65-mile Backbone Trail in 1978. With 5 miles left to go, single track trails and fireroads will unite this patchwork of public parklands from east to west.