2013 Fire Restirctions

Due to high fire danger, fire and smoking restrictions are now in effect on all National Park Service land in the Santa Monica Mountains National Recreation Area. For details, please download the public notice or call 805-370-2301. More »
Update on Park Closures

All NPS trails are open at Rancho Sierra Vista/Satwiwa! Currently, this park site is only open sunrise to sunset.
Map and Site Information: Will Rogers State Historical Park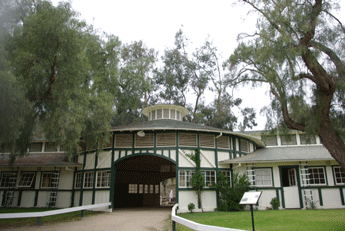 Photo by Alan English
Will Rogers was the highest paid actor in the 1930s. His roles as columnist, philosopher, actor, and radio personality are what made him so popular and successful. He purchased a ranch in the Santa Monica Mountains in the 1920s for his family to enjoy. His life was cut short due to a plane crash in 1935, and his wife passed away barely ten years later. The ranch then became a state park.
Visitors have many activity options including tours of the 31 room house, horseback riding, and a moderate three mile hike loop to Inspiration Point. There is also a newly renovated visitor center mirroring the lifestyle of the late Will Rogers.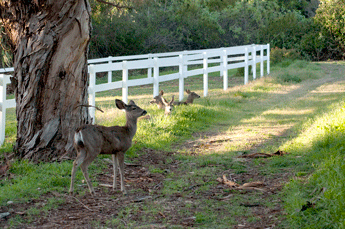 Site Info and Map
Directions
1501 Will Rogers State Park Rd, Los Angeles, CA 90272
Pacific Coast Hwy to Sunset Blvd. Inland 5 miles on Sunset Blvd. Entrance signs on left side of road.
Did You Know?

Many hands spanning different generations and agencies continue to turn back the clock on damage to the fragile environment at Zuma Lagoon. After the removal of debris and the restoration of native plants, beach visitors now find a living wetland with 108 species of birds and colorful wildflowers.